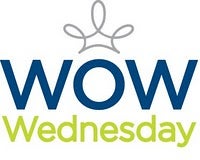 It's WOW Wednesday! HR leaders, execs, and managers: How do you WOW the people who go above and beyond for you in your business? Or, how have you been WOWed?
Today's WOW Wednesday comes from Michael Alter.
He says: "I recently hosted SurePayroll's version of the People's Choice Awards, the SureChoice Awards. I gave employees titles like Best Utility Player, MVP, and my favorite, Best New Mistake. I dressed up in a tux and handed out medals, plaques, cash, and popcorn. We made a big event out of it."
The article, "Now's a Good Time to Reward Employees,"  written by Michael Alter offers up some great ideas to keep in mind when it comes to rewarding and recognizing your employees.
Alter offers an important guideline to keep in mind when thinking of the best ways to show your employees how much they matter:
"Make rewards personalized and meaningful.
Cash is nice, but it may not have as lasting an effect as you would think. An award an employee can hang on his desk, an iPad he can take home, tickets to see his favorite sports team — these are gifts that carry over, and provide a lasting impression of what your company stands for.
Whenever possible, win over the family.
Whether a company picnic or a dinner party, some extra vacation days, or even a free family wellness checkup at work, you have to remember that each one of your employees is connected to a whole network of friends and family outside the office. Let them know the overall well-being of all of them is important to you.
Be unpredictable.
It's great to reward your employees because they've gone above and beyond their normal duties, but you don't want them to go above and beyond just because they think there's a reward in it for them. Give out recognition when employees are least expecting it, and they'll find it all that much more gratifying.
The extended benefit of surprising hard workers and dependable team members with rewards is that it can raise the morale of your whole staff. It shows you're paying attention to those who are really trying to create a successful and vibrant workplace for everyone, not just for their own gain."
Share your own "WOW Wednesday" tip or story. Leave a comment here or post on Terryberry's Facebook Page or Twitter using hashtag #WOWWED. Make it a WOW day!