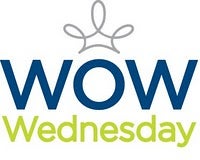 It's WOW Wednesday! HR leaders, execs, and managers: How do you WOW the people who go above and beyond for you in your business? Or, how have you been WOWed?
Today's WOW Wednesday comes from Gary.
He says: "We have customer service awards. A customer calls corporate and praises an employee. The employee in turn, receives a t-shirt, lapel pin for their vest and a flashlight. "
Share your own "WOW Wednesday" tip or story. Leave a comment here or post on Terryberry's Facebook Page or Twitter using hashtag #WOWWED. Make it a WOW day!
Recognize your co-workers or be recognized with Terryberry's interactive Peer-to-Peer Program. It's recognition, social-media style! Get the Free Trial!