Americans today are expecting more from their workplace than ever before. And one of these expectations is workplace wellness.
It's no real surprise either, considering what we've all been through. The pandemic was a traumatic experience that left many people with lingering mental and physical health concerns. Inevitably, employees are now turning to their employers to address and support their mental and physical wellbeing.
Companies that don't do this may risk higher turnover, lower morale, and increased healthcare costs. Conversely, at companies that support wellbeing initiatives, 89% of employees are more likely to recommend the business as a good place to work.
So, while wellness programs have become mission critical for companies over these last few years, the brunt of the work in coordinating, planning, launching, executing and the success of the program has suddenly fallen on HR's plate.
Companies will need to prioritize supporting their wellness admins to ensure the staying power of their wellness initiates.
We've compiled 5 time-saving tips to help wellness and HR admins work more efficiently.
5 Time-Saving Tips for Busy Wellness Program Admins
1. Plan ahead
Taking the time to make decisions for your future wellness events will save you time in the long run. When you don't have time to be creative, let your wellness vendor recommend a challenge and your weekly incentive criteria.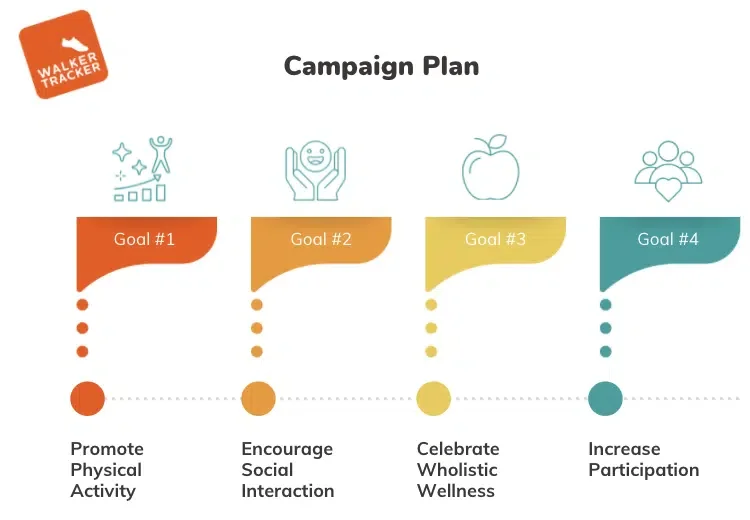 2. Use Templates and Auto-Schedule Communications
A comprehensive wellness vendor should provide you with communications templates to easily inform and encourage your members on an ongoing basis (this isn't a one and done deal!) In fact, admins who send out communications at least once a week see over 30% higher participant retention.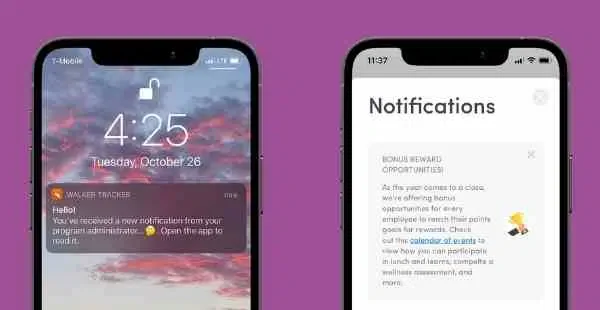 Walker Tracker app tip: the 'notice' tool allows you to schedule in-app messages to send out right away or at a later time. Front load your communications strategy and sit back while your members are engaged, connected, and motivated!
3. Enlist Wellness Ambassadors
Invite department/location leaders to create their own challenges to keep members engaged while you are in-between company-wide events. These champions can drive participation, engagement, and results.
Walker Tracker app tip: Not sure who your wellness ambassadors are yet? Check out the discussion boards in your challenge. Who's boosting others up and sharing their wellbeing tips? You can also consider a registration survey question to find volunteers.
RELATED: Wellness Program Participation: 5 Secrets to Boosting Engagement
4. Focus
Keep it simple when you launch a new initiative to employees and avoid doing too many things at once. The first challenge or program is all about participation – if the parameters are overly complicated, it creates barriers to entry. Once you've run your kick off event, you now have a captive audience to launch new fun challenges and features to.
Walker Tracker app tip: Walker Tracker has many features and options for engaging your members. Don't feel like you have to turn on all the features at once. It's always easier to run a simple movement challenge at first. Then activate wellness metrics, points, badges, teams, and more when you're ready to run a wellness challenge or expand your goals.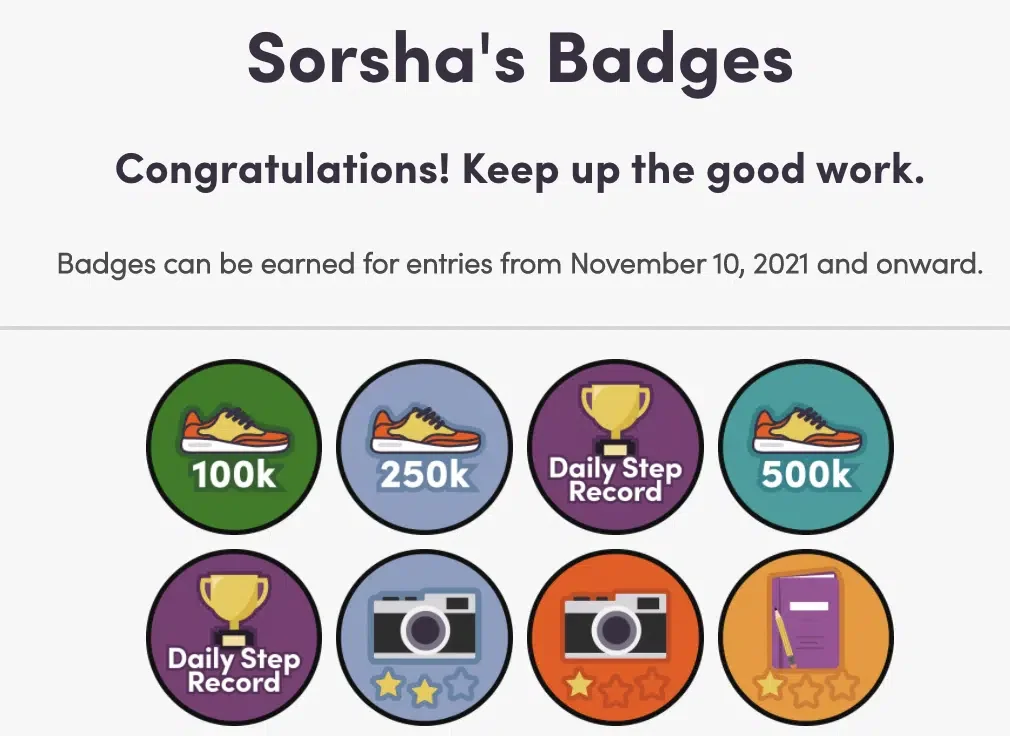 5. Get help on various levels
A great wellness vendor partner is by your side throughout your wellness journey. They're invested in the success of your program and want to drive results just as much as you do. A few tips when looking for a wellness partner:
Experience – look for a vendor who has years of experience in corporate health and wellbeing, established best practices, and a product that's been driven by customer feedback.
Admin support – ask about the level of support and service you'll receive as a program admin and set expectations around your goals from the kick off.
The app matters – find a solution with a mobile app your members will love using!  If it's not easy and fun, you'll struggle to drive long term engagement.
Great end-user support (with real humans behind it) – make sure the vendor has a member support team. This way you don't spend your time troubleshooting technical questions. Vendors should fully support your members and help guide them through the best experience possible.
Try a New Workplace Wellness Activity with Terryberry
With Terryberry and Walker Tracker, we make it easy to launch wellness challenges that keep employees engaged and motivated. Our comprehensive app allows employees to track fitness, mood, sleep, nutrition, mindfulness, and other metrics. Employees can also connect via the platform to encourage each other through message boards.
As an administrator, you're provided with expert content and communication templates, detailed challenge results, and dedicated customer support. Contact us today to learn more!