Live Webinar
AwardPoints – Performance-Based Points System Demo
May 20, 2020 | 2:00 PM – 3:00 PM EDT
Encourage great work with Terryberry's AwardPoints employee rewarding program. The employee point reward system continuously motivates individuals to do their best work. It also allows members of management to express appreciation for employee contributions and commitment with an employee performance reward.
AwardPoints is a natural fit for performance recognition of any type including sales, safety, wellness incentives, attendance awards, and more.
Register for the live, free demo of AwardPoints to see first hand how to incentivize employees with a performance-based points system.
> Register Today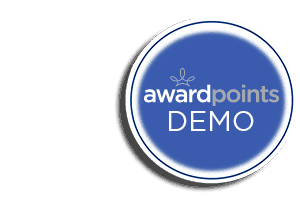 Recognition is more engaging and meaningful for employees
Programs are easier to manage and monitor
Accelerates Performance
---
IN THIS DEMO YOU WILL LEARN:
Task/Objective Completion
Nomination Based Performance Recognition
Individual User Allocation
Manager Spot Recognition
How to Determine Which Type of Points Program is Best for Your Organization
How AwardPoints Integrate with other 360 Recognition Programs
Points Based Redemption
Award Approval
Reporting Tools
This is a Live and interactive webcast, and your questions are welcome!
**By registering for this webinar, you agree to the following statement:
Unless and except to the extent expressly authorized by Terryberry in writing, I agree that I shall not attempt to reverse engineer, de-encrypt, or otherwise derive the design, internal logic, structure or inner workings (including, without limitation, algorithms and source code) of any software, products, models, prototypes, or other items provided by Terryberry.
This webinar does not qualify for recertification.