Employee Recognition Analytics & Metrics
Terryberry's Employee Recognition Analytics & Metrics give you powerful insight into your organization's employee recognition program and employee engagement performance.
Measuring Employee Recognition Program Success
The exclusive admin dashboard in Terryberry's 360 Recognition platform gives you at-a-glance access to performance and engagement data for individuals, groups, departments and your organization as a whole.
Find out how Recognition Metrics from Terryberry can give you the data to take employee engagement in your organization to the next level.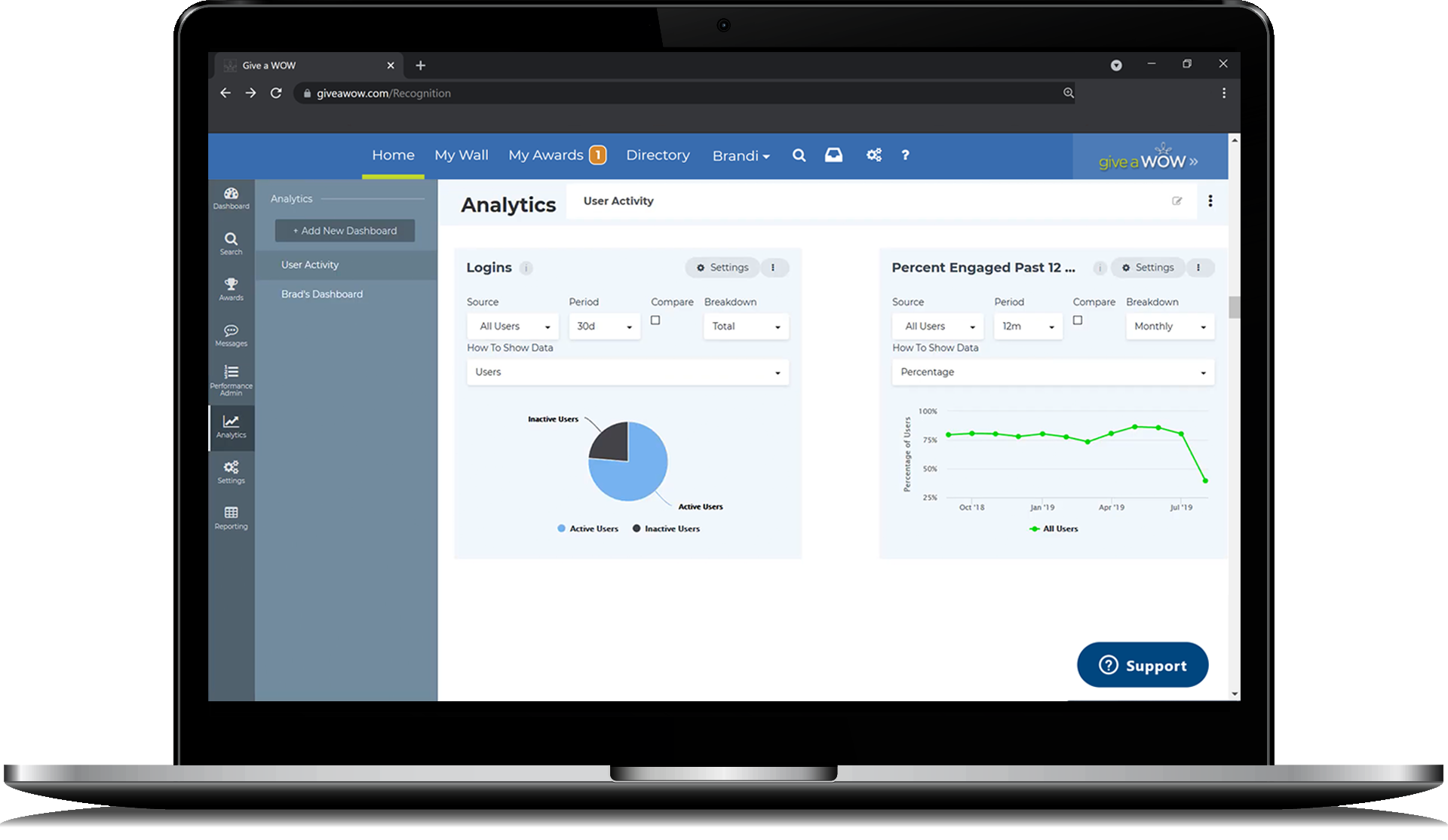 Easily spot rising stars in your organization
Uncover strengths and opportunities at individual and group levels
Understand how employees are engaging with your mission, vision, and values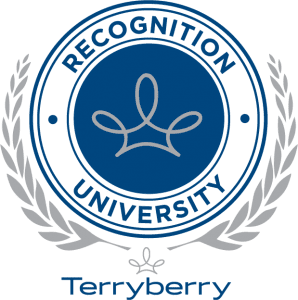 When done right, employee recognition is the best way to reinforce the attitudes, behaviors, and contributions that help your organization succeed in its vision.
Terryberry's Recognition University provides training opportunities for managers, leaders, and others who want to positively influence those around them through recognition and appreciation.  Learn why recognition is important and how to do it right with in-person training, web-based seminars, and more.