For a century, Terryberry has been helping organizations develop, implement and manage employee recognition programs. With 30+ locations and 25,000+ clients worldwide, Terryberry is an industry leader in employee recognition innovation.  Terryberry remains a family-owned company, led by 4th Generation Managing Partner Mike Byam, and still manufactures jewelry awards in Grand Rapids, MI USA.
At Terryberry we are proud of our heritage, committed to recognition solutions for businesses today, and leading the future of employee recognition!
Learn More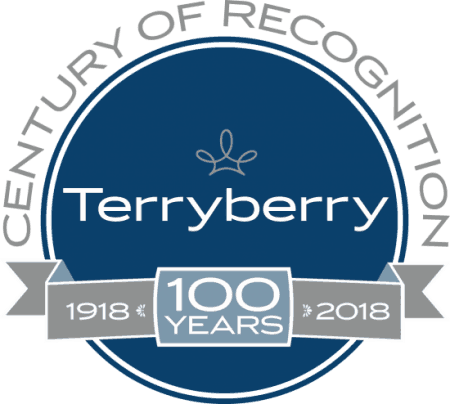 Terryberry Receives National Recognition As A "Best And Brightest Company To Work For"
We practice what we preach.
Terryberry is a company known for helping other employers to build a culture of employee recognition in the workplace. Now, Terryberry has received national recognition of its own as one of the Best and Brightest Companies to Work For, an honor that demonstrates Terryberry's commitment to practicing what they preach when it comes to employee recognition.
Learn More

The Future of Employee Recognition
Terryberry is committed to innovating the future with our employee recognition ideas and programs. Whether it's developing new ways to give recognition like our app for your smartphone, offering new and exciting types of awards, or working with your recognition ideas to create a recognition solution like no other, we are dedicated to making more wow moments happen every day!
Whether you need to implement employee recognition programs that work in your organization, want to provide a special award for a significant achievement, or just want employee recognition ideas, we can help.
Learn More
What Terryberry Customers Are Saying
"Ultimately, Terryberry beat out the competition in presentation quality, award options, cost and ease of use."
– Alex, Optimz Tax Relief
"We are definitely satisfied with Terryberry. We get great response each and every time we contact the company for anything. The gifts are of high quality and our employees seem to enjoy it. Our program runs pretty much by itself."
Nancy Miller