For over a century, Terryberry has been helping organizations develop, implement and manage employee recognition programs. Founded by Herbert R. Terryberry in 1918, Terryberry began as an award manufacturer, crafting high-quality recognition awards and recognition jewelry in our manufacturing facility in Grand Rapids, Michigan.
Today, Terryberry has 30+ locations and serves 25,000+ clients worldwide.  Terryberry is led by 4th Generation Managing Partner Mike Byam and manufactures jewelry awards in Grand Rapids, MI USA.
Learn More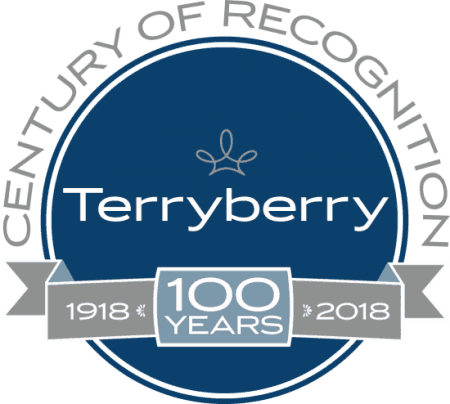 Our Mission

When people are recognized for their efforts, they are inspired to achieve more.  The mission of Terryberry is to help organizations provide their people with special employee recognition for remarkable contributions and achievements.  We strive to create a fulfilling and rewarding environment where people achieve their best potential — in your organization and in our own.
Recognition Solutions for Right Now
Terryberry's approach is to do more than just offer employee recognition programs…we strive to help our clients develop a culture of recognition in the workplace. An effective employee recognition culture involves three elements: formal recognition of significant achievements; informal recognition for attitudes, behaviors and contributions your organization values; and day-to-day recognition for the ways your people go above and beyond. Terryberry's recognition solutions, like our Social Media-styled Give a WOW program, are designed to meet the recognition needs of your employees today.
Whether you need to implement employee recognition programs that work in your organization, want to provide a special award for a significant achievement, or just want employee recognition ideas, we can help.
---
The Future of Employee Recognition
We are rounding out a century of experience, but we're not resting on our laurels. Terryberry is committed to innovating the future with our employee recognition ideas and programs. In every aspect of your recognition program, we're working to make your recipients' experience even more meaningful and inspiring. Whether it's developing new ways to give recognition like our app for your smartphone, offering new and exciting types of awards, or working with your recognition ideas to create a recognition solution like no other, we are dedicated to making more wow moments happen every day!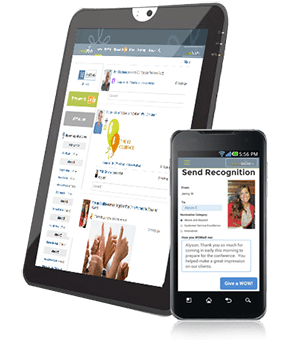 ---
And Now for a Little Recognition of Our Own!
We can't help but be excited about some of the honors Terryberry has received for our employee recognition programs that work. We take great pride in what we do and it shows.
Michigan's 2016-2019 Best and Brightest in Wellness
2016-2019 Best and Brightest Companies to Work for in the Nation
Workforce Management's Hot List for Top Reward & Recognition Providers
HRO's Baker's Dozen: Top 13 Providers of Employee Recognition Outsourcing
Ernst & Young's Entrepreneur of the Year Finalist
View our full list of accolades