Create Meaning with an Integrated Recognition Program
By using a consistent and cohesive program for employee recognition awards, you'll help your staff to understand the meaning and intent behind your recognition efforts. Discover what makes Terryberry's 360 Recognition Platform so effective.
Why Integrated Ways to Recognize Employees are Important
With 360 Recognition…
Recognition is more engaging and meaningful for employees
Programs are easier to manage and monitor because they're all on one platform
The 360 Recognition platform will revolutionize the way employee recognition works in your organization. You'll increase the efficiency, consistency, and impact of your recognition program overall. When it comes to employee recognition program ideas, this changes everything.
Download Brochure
Terryberry Makes Integrated Employee Recognition Easy
One Hub=Better Performance
360 Recognition Features:
A single hub to house all of your recognition initiatives and corporate awards from one easy-to-manage platform.
Effective employee recognition programs that work together – unlike stand-alone programs, the 360 Recognition platform allows your recognition programs to interact for better performance.  Service awards, peer recognition, "spot" appreciation, and performance awards share visibility for optimal recognition
Support your culture of formal, informal, and day-to-day recognition
Powerful metrics and measurements help you easily spot rising stars and assess engagement within individuals, departments, and your organization as a whole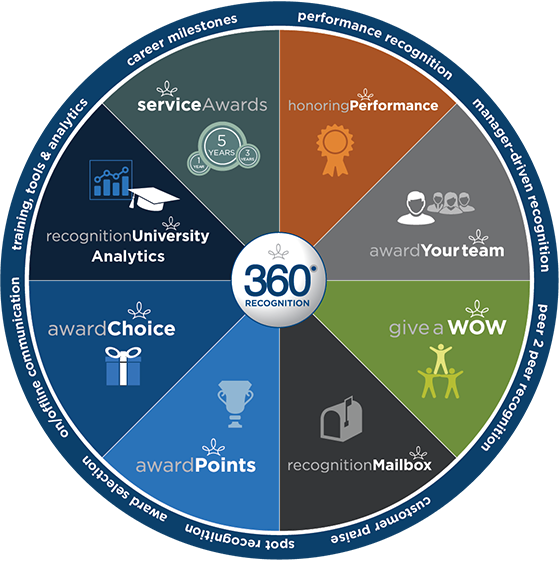 Plug and Play Modules
360 Recognition is comprised of plug-and-play modules which make it easy for your recognition program to grow with your organization. Corporate recognition programs include: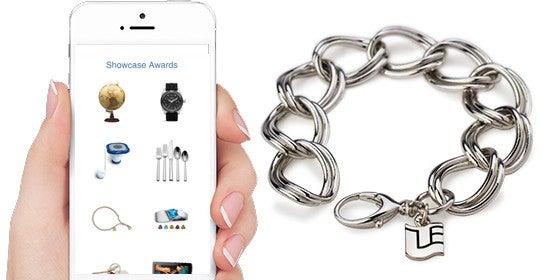 Scalable Solution for Organizations of Any Size
Terryberry's 360 Recognition Platform is a flexible solution for organizations large and small, packed with a robust feature set that offers:
custom branding
language support
configurations to support multiple locations and hierarchies
single sign on (SSO)
in-depth analytics
communication tools
employee rewards
And so much more…choose ways to recognize employees now, and enjoy the flexibility to easily add features and modules as your needs change over time.
What Terryberry Customers Are Saying
"Ultimately, Terryberry beat out the competition in presentation quality, award options, cost and ease of use."
– Alex, Optimz Tax Relief
"We are definitely satisfied with Terryberry. We get great response each and every time we contact the company for anything. The gifts are of high quality and our employees seem to enjoy it. Our program runs pretty much by itself."
Nancy Miller