Remote Employee Recognition
From remote employee engagement and recognition to wellness and work-life balance; we at Terryberry are here to help you enhance company culture.
How to adapt employee recognition for remote work
 In recent years, remote work has grown in popularity and many companies have been adapting their HR & communication systems to ensure employees are set up for success.  Establishing a consistent and impactful culture of recognition & achievement is crucial. Productivity and ingenuity result from company camaraderie and support.  From engagement to wellness & work-life balance, we at Terryberry are here to guide you through enhancing remote company culture
Meaningful Virtual Recognition
Whether your employees are together in person or working remotely, recognition matters. We have created an eBook that features actionable ideas for you to consider when planning a memorable and meaningful virtual recognition experience.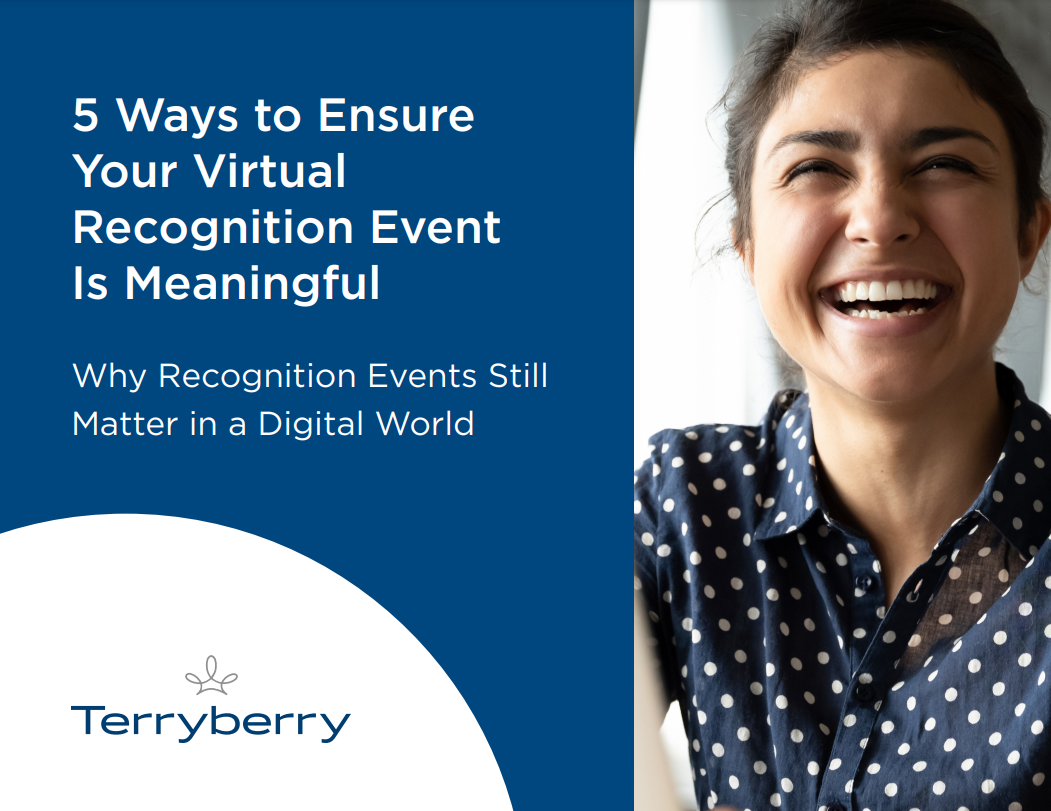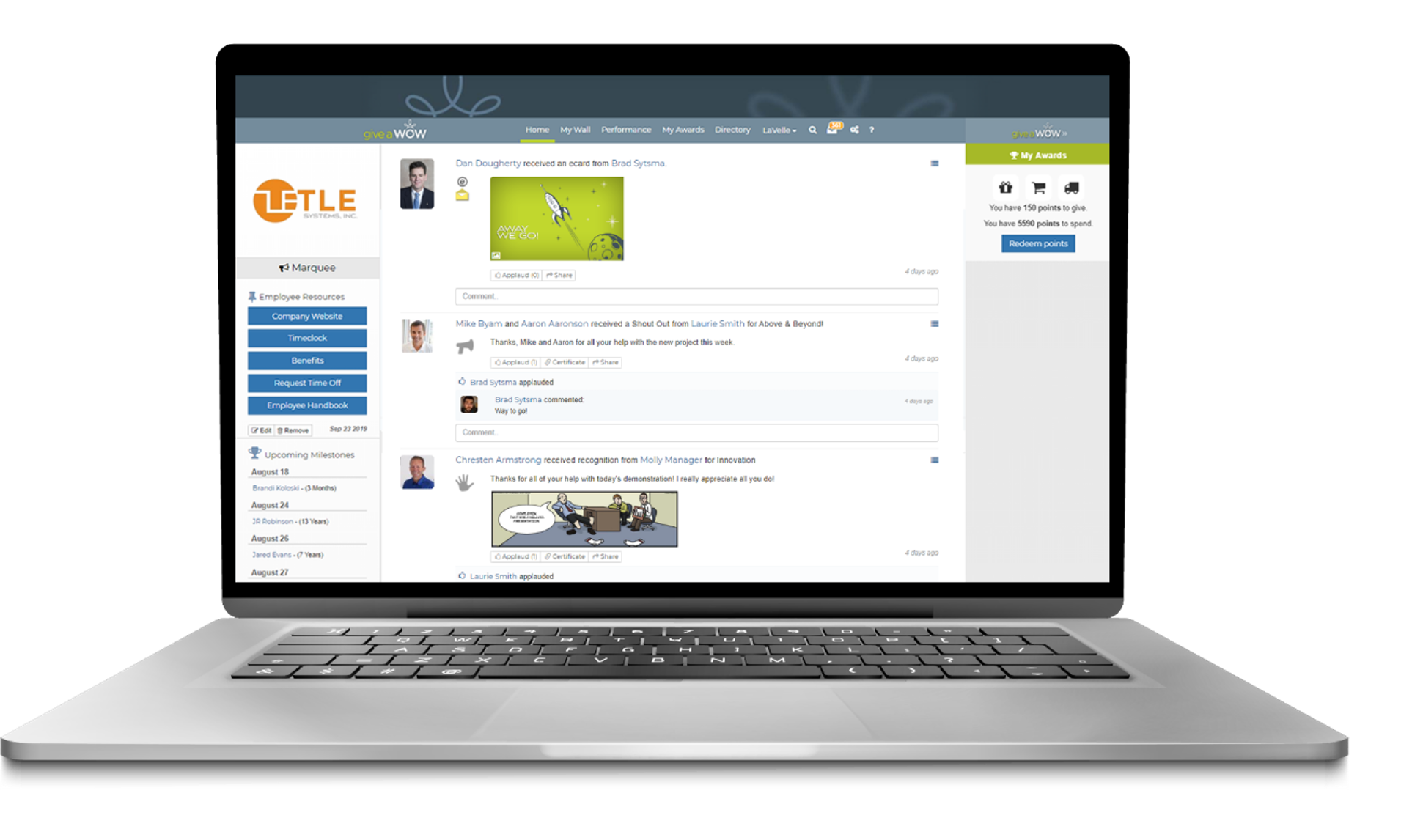 Peer Recognition Platform for Remote Workers
With Terryberry's Give a WOW platform, your employees can give and receive recognition from anywhere. Colleagues post recognition when they interact with a coworker who has gone above and beyond or demonstrated a core value. Whether your employees work remotely, or from different offices, Give a WOW helps keep your employees connected with each other and with your positive mission.
Build a Healthy Workplace with a Corporate Wellness Program
Terryberry can help your organization implement an Employee Wellness Program that encourages healthy behaviors and rewards employees for taking steps to be well.  Our comprehensive wellness platform includes a health risk assessment, individual and group wellness challenges, wellness education, social encouragement, and recognition and rewards for achieving wellness goals. The cloud-based system is accessible from anywhere.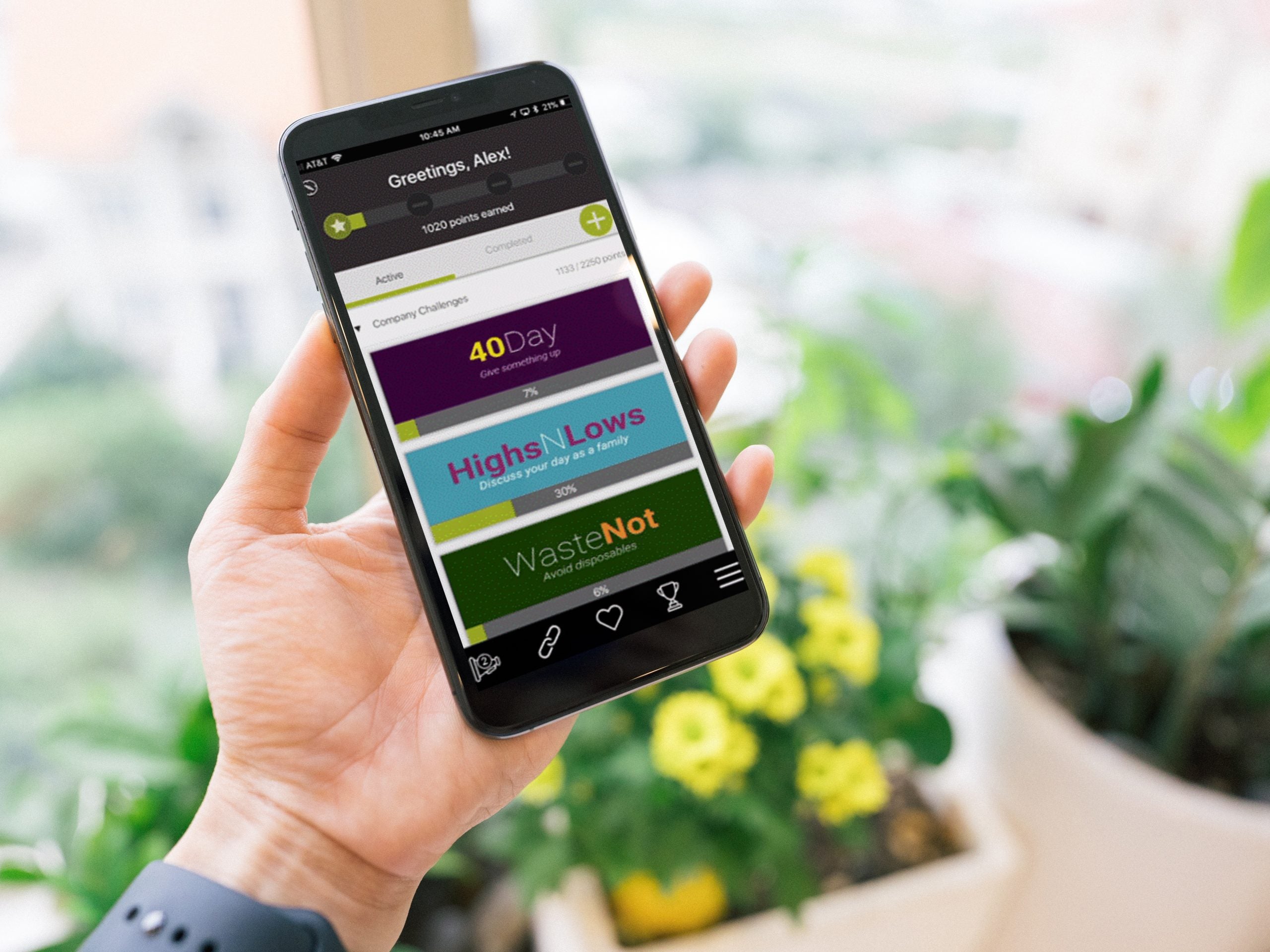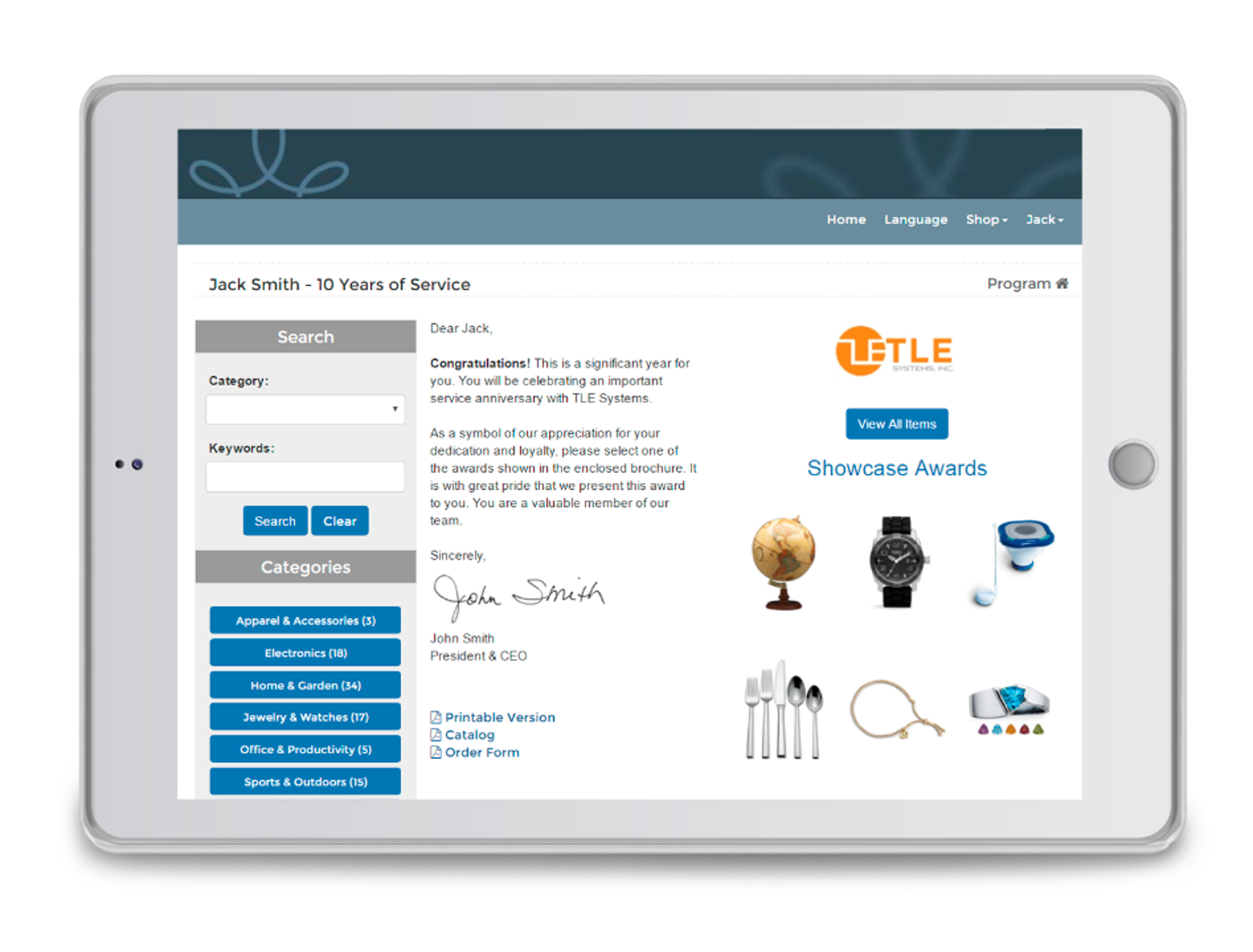 Celebrate Work Anniversaries
Honor employee career milestones; whether they are remote, onsite, or around the world. With Terryberry's AwardChoice program, we can help you create an online recognition and award experience for your employees' years of service that can include a personalized message and award selection to fit your budget.
Recognizing Top Performers Remotely
When it comes to rewards, incentive programs from Terryberry can include exclusive access to an online shopping experience where award recipients receive their gift of choice.  In addition, Terryberry can create a custom tangible award that represents the achievement, such as exclusive recognition jewelry or engraved awards.