Find out about new employees' recognition preferences and gather some personal details such as what their favorite snack is.
This tool will assist you with a successful onboarding process and help you get off to a great start with your new hires!
TERRYBERRY TIP
"You can never make a second first impression."
Download it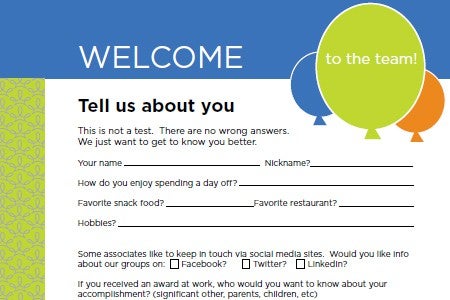 Give your new hires a warm welcome to the team with Welcome Aboard Gifts from Terryberry.
Customize your Welcome Aboard Gift Kits by selecting from Terryberry's Welcome Goodies.
Order online