For HR leaders, 2022 has been a year of challenges. They have navigated their way through unprecedented challenges and provided employees with more support than ever before. 
Key trends for HR in 2022 saw organisations deal with complex challenges, from adapting to a new post-covid workforce to supporting employees through economic turmoil and facing mass resignations. Attracting and retaining top talent, supporting employee wellbeing, creating a better work-life balance and boosting engagement have been top priorities for HR departments in 2022. 
It's safe to say 2022 was a lot. So, to stay ahead this year, we are sharing our top 7 trends HR leaders are expected to face in 2023.
Priorities for HR leaders in 2023 
Diversity, Equity and Inclusion in the Workplace

Investing in Employee Wellbeing 

Building an Engaged Workforce

Attracting and Retaining the Best Talent 

Financial Wellbeing is Key!

Perfecting Hybrid and Remote Working 

A clear focus on Internal Progression 
1. Diversity, Equity and Inclusion in the Workplace  
Diversity, equity and inclusion practices in the workplace aren't anything new, yet in 2022 DEI became a significant focus for HR professionals. Investing and implementing DEI programs can bring great benefits to an organisation. From valued and motivated employees to displaying authentic company values, DEI programs offer businesses and their employees so much. We expect that HR professionals will ramp up their efforts when it comes to DEI practices.
An organisation's approach to diversity, equity and inclusion in the workplace directly affects its public image and values. It can also significantly impact the talent you attract and retain. Aligning your DEI practices with corporate values helps to create a comfortable and welcoming working environment for current and future employees. 
Diversity, equity and inclusion are also critical influences when considering employee satisfaction. Employees' values are changing, and many favour a more progressive workplace with a strong sense of belonging and importance. Matching and exceeding employee DEI expectations can help to build a more engaged and motivated workforce, greatly improving retention within an organisation. Despite the benefits, practising DEI isn't a quick fix for HR departments; organisations must integrate DEI into their current practices and strategies to create an authentic, inclusive organisational culture.
2. Investing in Employee Wellness
Improving employee wellbeing is a significant HR objective that HR leaders tackled in 2022 as employees look for a better work-life balance, healthy office culture and consistent recognition. The attitude towards employee wellbeing in 2023 remains a top priority for HR departments. 
Employees relied on their employers for support more than ever in 2022. Changes in working practices, uncertainty over job security, employee burnout, and financial anxiety brought on by the cost of living crisis have all dramatically affected employees' mental, physical and financial wellbeing. Consequently, the influence of employee wellness has dramatically increased, with over 80% of employees considering wellness benefits when choosing an organisation. 
Over the past year, over 60% of employees have stated they deal with moderate to high-stress levels when working, with a further 50% of employees revealing they experienced burnout in 2022. The demand for support did not go unnoticed. Many HR departments prioritised their employee's mental and physical wellbeing and introduced wellbeing initiatives.
Wellbeing support is a trend that will likely stick throughout 2023 as employees require more financial, mental and physical help. An organisation's key focus is providing its employees with the best wellbeing initiatives possible. HR leaders must also regularly communicate with employees to ensure the programs remain valuable. Introducing a holistic wellbeing program can greatly improve employees' financial, physical, mental, and social wellbeing helping employees be satisfied and engaged. 
Another key goal for HR leaders in 2023 is to build the engagement rate for wellbeing initiatives. Despite the demand, the average engagement rate for wellbeing solutions sits between 20-40%. To get the most out of wellbeing programs, HR leaders must work to communicate the importance of wellbeing support.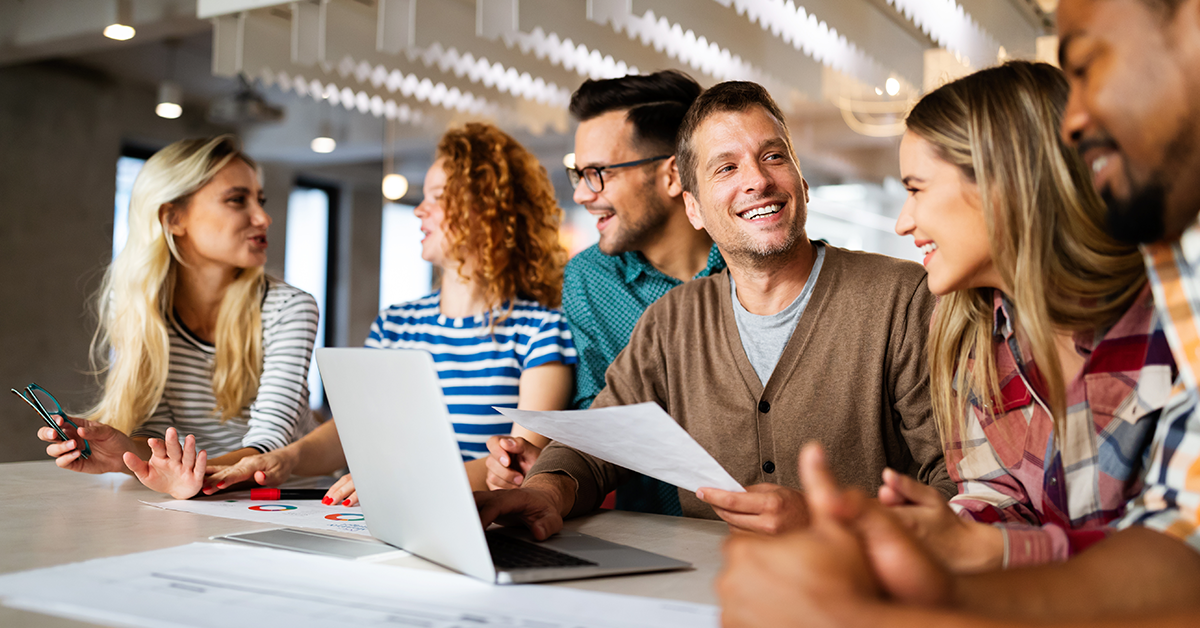 3. Building an Engaged Workforce  
Employee engagement is pivotal for a business and its success. Building an engaged workforce doesn't just improve employee job satisfaction; highly engaged employees are more motivated, committed, and generally more productive. Consequently, improving employee engagement will be a top priority for organisations in 2023. 
Despite the work of HR teams, over 80% of organisations are experiencing a disengaged workforce. Low engagement isn't just a problem for motivation and productivity; disengaged employees are more likely to leave their current job, with over 55% of unengaged staff already looking for new roles.
As we look to 2023, organisations and HR departments need to direct resources and focus on building engagement to ensure happy, motivated and productive employees. Implementing strategies to improve engagement will involve a focus on employee communication, clear feedback and effective changes to help create a successfully engaged workforce. 
4. Attracting and Retaining the Best Talent
The labour market became its most competitive in 2022, with employees looking for higher salaries and better benefits to match the rising cost of living, whilst employers looked for highly skilled, experienced workers. Therefore it's no surprise that attracting and retaining talented, experienced, and hard-working employees was a key trend for HR professionals in 2022. 
With the current threat of economic uncertainty and the ever-increasing cost of living, attracting and retaining the best talent will continue to be a major focus for organisations up and down the UK. Last year saw over a third of employees searching for new positions in organisations that would put employees in better financial situations. Businesses must act on employees' financial, mental and physical needs whilst actively finding ways to keep employees engaged and satisfied to reduce turnover and remain competitive in the job market.
5. Financial Wellbeing is Key!
Almost all employees felt the effects of the cost of living crisis in 2022, with many experiencing poor mental health due to their financial position. And with the turn of the new year, it is expected many employees will experience the same financial strain. 
Employees experiencing financial anxiety are crying out for higher salaries and wages as inflation continues to pressure staff. Yet, despite the cash demands, many businesses cannot provide a financial boost. 
In fact, 50% of businesses don't offer their employees any financial wellbeing support. 
Financial wellness schemes offer essential employee benefits, from savings on everyday spending to instant access to wages whenever needed. Wellness schemes are crucial for any struggling employee. 
Employers will be tasked with meeting staff's financial needs in the new year. To improve employees' financial wellbeing and eliminate the risk of losing great talent, Programs dedicated to improving their financial wellbeing will become a priority for many HR leaders, especially those who cannot afford to match the pay increases their employees request. 
6. Perfecting Hybrid and Remote Working 
Adapting to a post-pandemic world has seen many more organisations adopt flexible working, whether fully remote or hybrid. It's estimated that over 30% of the UK workforce is WFH full-time, with 80% of organisations offering hybrid working. 
Research suggests that the shift to flexible working has greatly affected employee wellbeing as people look for the perfect work-life balance. Out-of-office staff members are reported to show higher productivity, increased engagement and higher overall job satisfaction. 
Despite the influx of positives for hybrid and remote working, some employers share concerns regarding social interactions and lack of collaboration and engagement.  
With flexible working remaining crucial for many employees, getting it right is essential. In 2023 HR leaders will tackle remote employees' engagement, recognition, and wellbeing and work to build a culture based on collaboration and support for remote employees.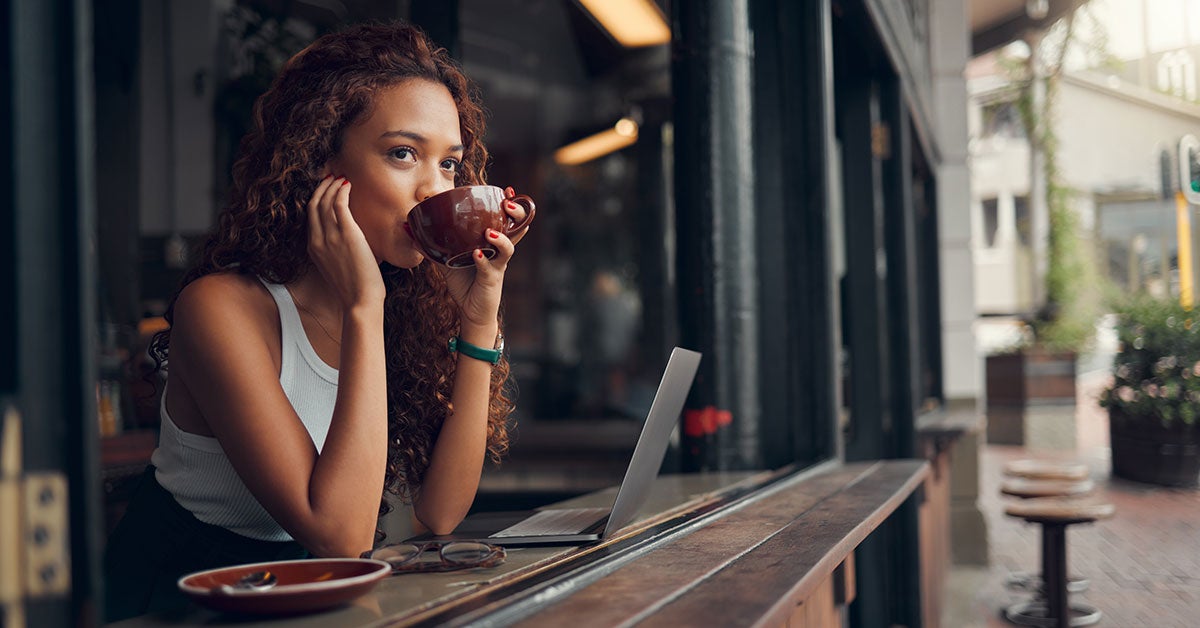 7. A clear focus on internal Progression
Internal progression is an area many businesses must take action on in 2023. Recent trends show that few organisations offer their employees clear career paths and internal progression opportunities.
With little ability to grow within the company, many ambitious employees have looked for external roles that allow employees to progress within.
Career development and internal progression are crucial in attracting and retaining staff and can even save employers money on recruitment costs.
The more you invest in your employees, the more committed and engaged they become. It's no surprise that the most successful organisations offer progression opportunities for their high-performing, talented staff.
Laying out a clear path for career development can significantly motivate ambitious employees looking to grow and develop their careers. Staff striving for progression opportunities are, in turn, more engaged and committed to their work and organisation.
Retaining and attracting the best talent remains a key priority for HR professionals in 2023, so a clear focus on career progression makes sense.
HR professionals must focus on internal growth opportunities for current and newly recruited employees. Outlining progression opportunities during recruitment or an employee's onboarding process can become a driving point for employees looking to join your organisation and integrating progression opportunities for high-performing individuals.
Final Note
Are you looking to start the year off right and create an engaged, inspired and purpose-led workforce? Schedule a demo and learn how Terryberry's 360 recognition platform can help your organisation recognise its most important asset.