We all like hearing "thank you" - it lets us know that our efforts are not only seen, but appreciated too. It helps connect us to a greater mission and make us feel that our roles matter. But, unfortunately, a "thank you" alone can become a bit lackluster over time.
In fact, a series of studies by Harvard Business Review show that symbolic awards (public credit, cards, certificates, and plaques) might be more effective than traditional incentives (cash, bonuses, and gift cards). The studies suggest that employee awards and recognition significantly increase performance, retention rates, and intrinsic motivation.
Recognise your employees' hard work, dedication and achievements by rewarding them with creative recognition award ideas.
What are Recognition Awards?
Recognition awards are awards given to employees based on a variety of criteria. These can include:
Embodying a company value/culture
These awards can come in the form of cash bonuses, gifts, plaques, jewelry, certificates, and more.
Benefits of Recognition Awards
When asked, most people would say they prefer money as a reward for good work. Research, however, shows otherwise.
One meta-analysis reviewed 120 years of research to synthesise the findings of 92 studies. Researchers found that the correlation between job satisfaction and salary is surprisingly low. In fact, they found there was a less than 2% overlap between pay and job satisfaction.
This disconnect is likely due to the fact that while cash is always useful, it lacks emotion. Being handed a check for $100 is great, but it's typically forgotten a month or two later.
On the flip side, you likely won't soon forget having your boss or CEO take a moment to tell the whole company how your unique talents have helped the company reach its goals. That's what helps drive job satisfaction and employee engagement.
That's why the right recognition strategy can help give employees a sense of purpose. It can help them feel connected to their job and the company's bigger mission. Research has also found:
82% of professionals feel that they aren't adequately recognised for their contribution. (OGO)
Survey respondents reported an average of 50 days since they last felt recognised in any way at work. (OGO)
36% of employees are engaged in their work, while 15% are actively disengaged. (Gallup)
When employees believe they'll be recognised for their work, they're 2.7 times more likely to be highly engaged. (Quantum Workplace)
Employee engagement, productivity, and customer service are about 14% higher where recognition occurs compared to where it doesn't.
72% of businesses agree that recognition impacts engagement positively. (Harvard Business Review)
82% of people are happier when they're recognised at work. (Curiosity at Work)
The single most important driver for employees to do "great work" is employee recognition. (Great Place to Work)
Recognition Award Ideas
Organisations that develop meaningful awards and recognition programs show employees their contributions and time are valued. Invest in your employees, and you'll see a great return. Check out these recognition award ideas as a good start in recognising and engaging your people.
1. Employee of "Week, Month or Year" Award
It's a favorite award for many organisations. Recognising all-around achievement for the month or year is standard practice. Although many companies have a similar award in place, establishing a creative recognition award program would benefit the organisation and its employees.
Spruce up your award by getting a little more creative with what rewards you offer. Better yet, you could implement more awards like "employee of the week," and "employee of the month" that allow multiple employees to work hard for stellar achievements.
However you chose to award your employees, make sure to clearly define what you're looking for in an employee who will be eligible to receive the award.
Want to be a little more inclusive? Implement an "employee of the year" recognition alongside employee of the month. More awards is a great way to help keep employees engaged who are already top achievers.
2. Milestone and Service Awards
Let's paint a picture of an employee who works at a company for over 20 years. They have worked hard the entire time, adding value to the company through the years. Do you think that is worth celebrating? We do.
Recognising the dedication and work ethic employees who have put in years, or even decades, with your company should be a part of your company culture. When organisations celebrate an employee's important milestone, it makes them feel as if all the years spent were worth it. Recognition goes a long way in the satisfaction, and retention of employees.
Retaining loyal, and hardworking employees are invaluable to an organisation. Replacing a tenured employee can cost the company hundreds, if not thousands, per employee. A creative long service award for employees who have shown their loyalty is an excellent idea for engagement but it also helps to retain and recruit amazing employees.
RELATED: Making a Difference: The Impact of Long Service Recognition 
3. Team-Based Award
Big or small, teamwork makes the dream work. Organisations are often made up of several different departments. To have a successful company, it's important for these different departments to work well together.
Rewarding people who take the leadership role within a team is a great way to encourage more strong, positive collaboration.
Just be sure to pay attention to who receives this award as it tells the team which behaviors/traits the company values most.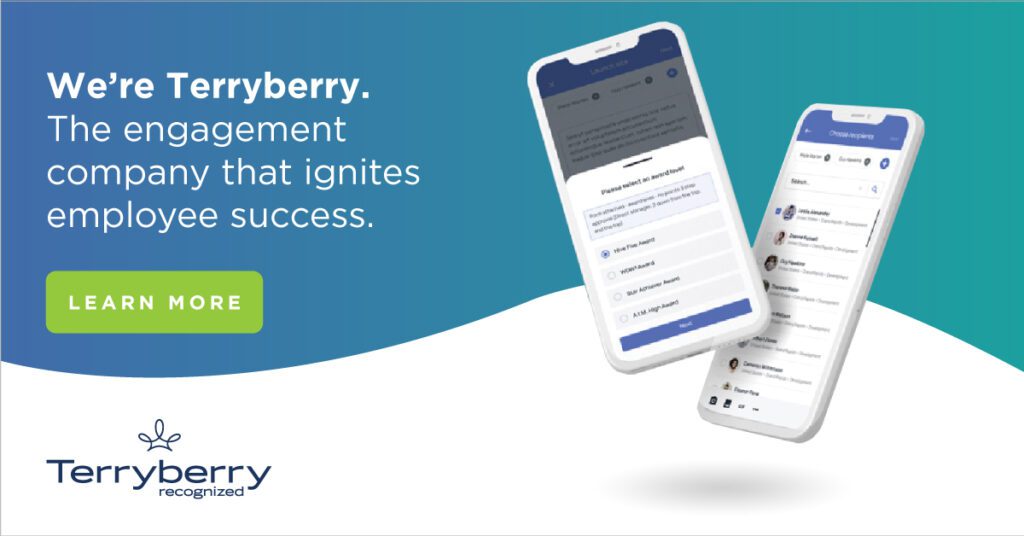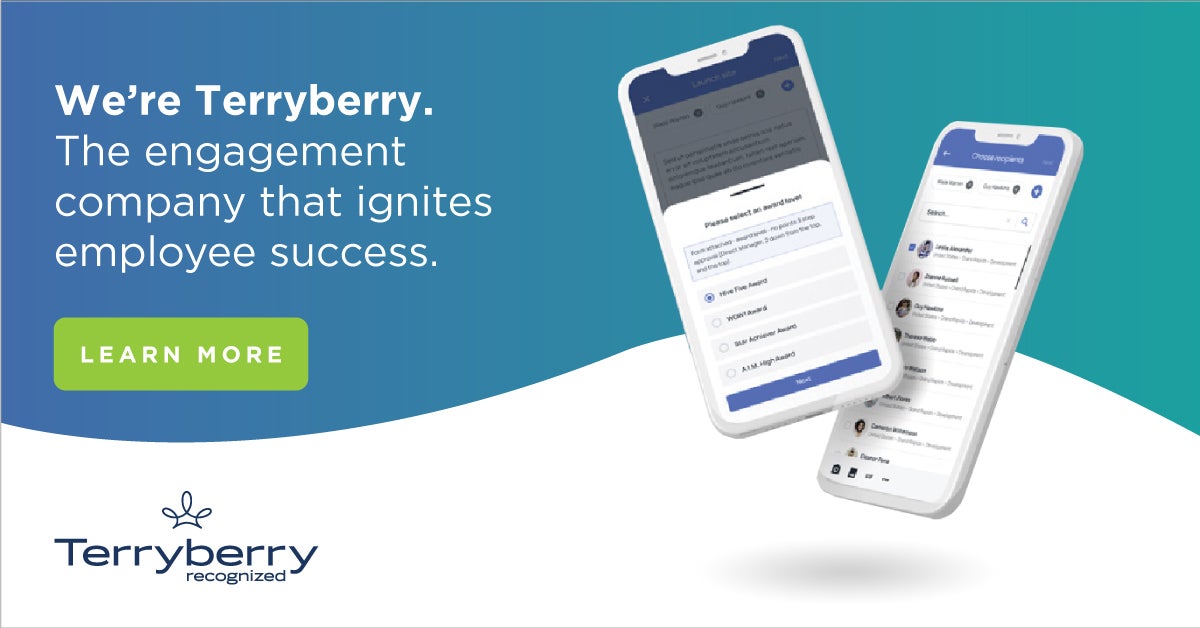 4. Innovation Awards
Tired of boring and outdated awards? Well then, this is for the ideas people. The unique problem solvers. The ones who consistently show innovation.
Recognising employees who come up with a creative solution to a problem (that may have been difficult to overcome), or those who propose a fun, new idea to boost employee morale is a fresh take on recognition awards.
These individuals can help to grow the organisation in multiple ways. And that effort should be recognised.
5. Above and Beyond Award
This award is made for the high achievers. The ones who get it done. The ones who go the extra mile to complete tasks. Whether it's helping a colleague with a problem or taking on special projects, employees who go above and beyond are more likely to continue their efforts with proper recognition.
Recognising extraordinary efforts will also encourage others to follow in the award recipient's footsteps. Remember though to not glorify overworking, otherwise you'll risk fostering a burnout culture. Look for a healthy balance between willingness to help but with healthy boundaries.
We've included 5 popular Above & Beyond award ideas just for you:
Give a Wow Award
High-Five Award
Best and Beyond Award
Spotlight Award
Collaborative Champion
6. Customer Service Award
Customer service is your company's first line of defense. Customer service roles are imperative in the success of any organisation. Employees who are on the customer service team are the liaison between your company and the public.
They represent your brand while having firsthand knowledge of how the public feels about your organisation. Customer service employees that are awarded for their talents and exemplify their dedication will show them how much they are valued. Here are 10 creative award ideas to celebrate and recognise customer service excellence.
Customer Service Champions
Super Satisfier
Customer Whisperer
Customer Hero Award
Chief Happiness Award
Customer Care Award
Customer Kudos
Joy Givers
First Class Service
Customer Care Champion
7. Top Performer Awards
Your top performers deserve incredible recognition for their great achievements. Any creative award names for your top performers will make your teams feel encouraged to do their best. The goal is to make them feel as if they have earned elite status with their awards. Here are some ideas to get you started.
President's Club
Chairman's Award
President's Award
Leadership Award
Pinnacle of Success
Superstar of Sales
Diamond Club
Circle of Excellence
RELATED: 10 Employee Recognition Ideas
Recognition Possibilities are Endless
Looking for more recognition award ideas? We have you covered. There's a budget for everyone in mind, from low-cost programs to something more robust. Terryberry has the experience and expertise with the development of recognition programs. Here are a few creative recognition awards ideas we've helped implement:
Welcome Aboard Awards
Length of Service Awards
Retirement Gifts
Peer-to-peer recognition
Recognition for "Above & Beyond"
Recognition for "Caught in the Act"
On-the-Spot Recognition
Innovation Awards
"Great Idea" Awards
Attendance Awards
Performance Points
Performance and Sales Incentives
Safety Awards
Wellness Challenge Completion
Customer Service Excellence
President's Club Achievement
Quality Level Attainment
Training Program Completion
Dealer Incentive Programs
Successful Project Completion
Mentor Recognition
Donor Recognition
Volunteer Recognition
Terryberry offers employee service award programs for every milestone, achievement, and anniversary, from onboarding to retirement. We believe that that implementing an appropriate employee recognition program will motivate, engage, and inspire your employees for years to come.