Your employee rewards program is more than an item on your to-do list-it's a vital part of workplace culture, engagement, and retention. Your staff wants to feel recognised and appreciated for the hard work they put in day in and day out, and an effective employee rewards system can make it happen.
But where should you start? What employee reward ideas will give you the most engagement bang for your buck?
Below, we'll walk you through the 22 best employee reward and recognition ideas. Before we get to the list, let's get on the same page about employee rewards programs and why you need one.
What Is an Employee Rewards Program?
An employee rewards program is a system your organisation sets up to celebrate, recognise, and reward employees based on tenure, milestones, achievements, and performance. Rewards range from recognition trophies to financial incentives and everything in between.
There's no one-size-fits-all employee rewards system. The program you build will vary based on your employees' needs and your business's budget constraints. For example, offering a VIP parking spot to your employee of the month is a no-cost way to celebrate your staff, whereas a one-time charitable donation will require more funding.
Why Does Your Business Need an Employee Rewards System?
Does your business really need an employee rewards system? What's the return on investment you can expect from implementing these programs?
Rewards and recognition might seem superfluous or even downright silly at times - some managers and leaders may feel that there's no need to thank employees for doing their jobs. But rewards and recognition make a big impact on your employees' morale and engagement. Take these statistics, for example:
A recognition and rewards system shouldn't be an afterthought-it should be a non-negotiable part of any company's recruitment, retention, and engagement strategy.
22 Best Employee Reward and Recognition Ideas
Your employee rewards program is a collection of strategies and tactics. Figure out what works best for your employees. You can discover this through trial and error or skip straight to success with a survey. Ask them what they'd like included in their employee rewards program.
Whether you're implementing blindly or polling your employees, here are some of the best employee reward ideas to consider:
1. Milestone Awards
Celebrate your employees' anniversaries, milestones, and years of service with customised rewards. These might be trophies, plaques, certificates, or even just gift cards-it's all about showing you notice and care. Go the on-brand route with custom gifts that are undeniably you.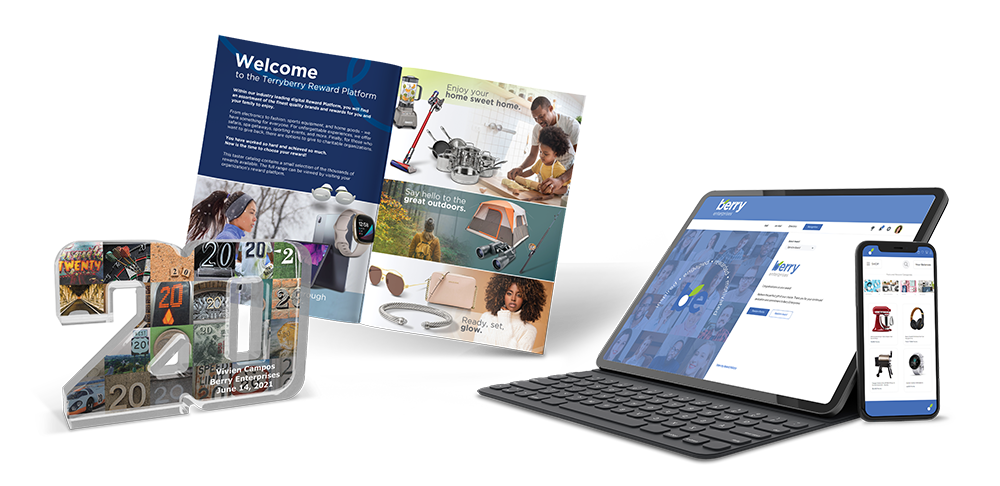 2. Performance Awards
Incentivise your employees with performance awards they'll actually care about. Don't limit performance to your sales team. Reward everyone from marketing to human resources to customer support. Everyone deserves to push for something, and performance awards can be the fuel they need to ignite their potential.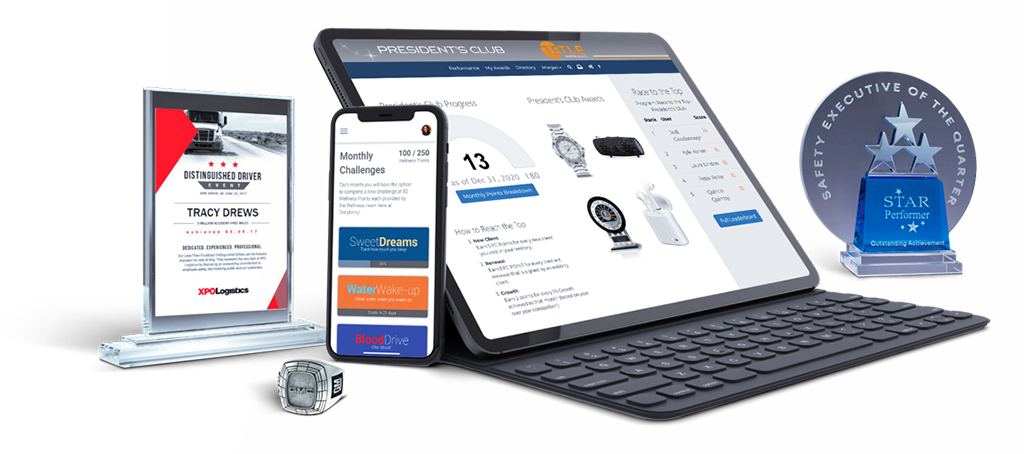 3. Gift Cards
Gift cards might seem like the easy way out, but they're popular for a reason. Employees know what they want (better than anyone else), and a gift card empowers them to reward themselves in their own way. Consider offering gift cards when employees reach milestones or hit performance goals.
4. Meal With an Executive
Reward your employees with lunch with the CEO. They get the opportunity to get face time and visibility with the executives-plus, a free meal doesn't hurt. When employees are looking to advance their careers, alone time with an executive is one of the best forms of recognition - especially for the younger generation.
RELATED: 5 Traits of Gen Z: Their Wants, Needs, and Values in the Workplace
5. Employee Pitch Night
Employees have great ideas but often lack the right environment to share them. When you're pushing for innovation, host an employee pitch night to allow them to pitch their ideas. Developer pitch nights could involve offering new product ideas, while a marketing pitch night could be presenting campaign ideas.
6. Paid Time Off
Every employee would like additional time away from the office. Reward top performers and long-tenured employees with extra paid time off (PTO). Bonus PTO can serve as a performance enhancer and retention tool as well.
7. Coveted Company Merchandise
Give out exclusive company merchandise as an employee reward- but not the stuff that customers and new hires get. Make this merchandise unique and appealing to entice employees to push their limits. It serves as an excellent piece of branded clothing and provides your employees with continuous recognition whenever they wear the merchandise.
8. Charitable Donation
Feed two birds with one scone by offering charitable donations on behalf of your employees. This could be a milestone or performance award. Empower your employees to choose the charity and then give a one-time contribution. You get to make a charitable donation, and your employees get to choose the cause-everyone wins.
9. VIP Parking Spot
Reward top-performing employees with a VIP parking spot (ideally, as close to the office as possible). They might get this spot for a month or a quarter. It's an advantage to the employee since they get priority parking, but they also get ongoing recognition for their efforts.
10. Peer Recognition Program
Recognition from management is expected (and appreciated), but peer recognition can sometimes mean a bit more. Give your employees a chance to recognise each other's accomplishments (in and out of the office) with a platform that makes it easy and streamlined.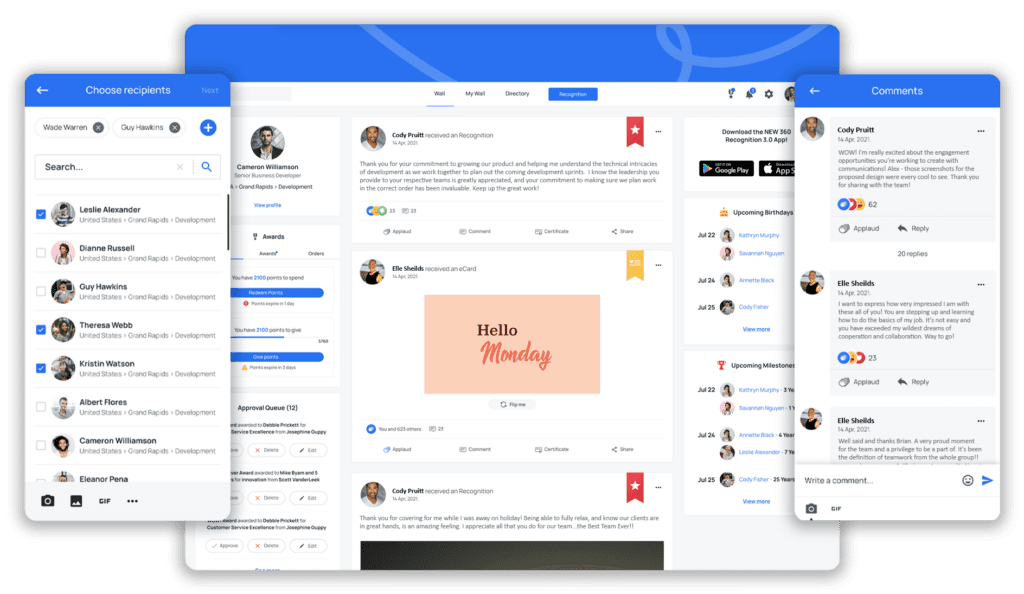 11. Employee Points Reward System
Give out performance and milestone awards in the form of points. Your employees can use redeem these points as they see fit. That might be for any of the following:
12. Off-Site Activity
Reward your top-performing teams with exciting off-site activities. You could take the team out for dinner, axe throwing, a comedy show, or an escape room-let the team vote and decide. This recognises teams that go above and beyond, and it also gives those team members an opportunity to build stronger relationships.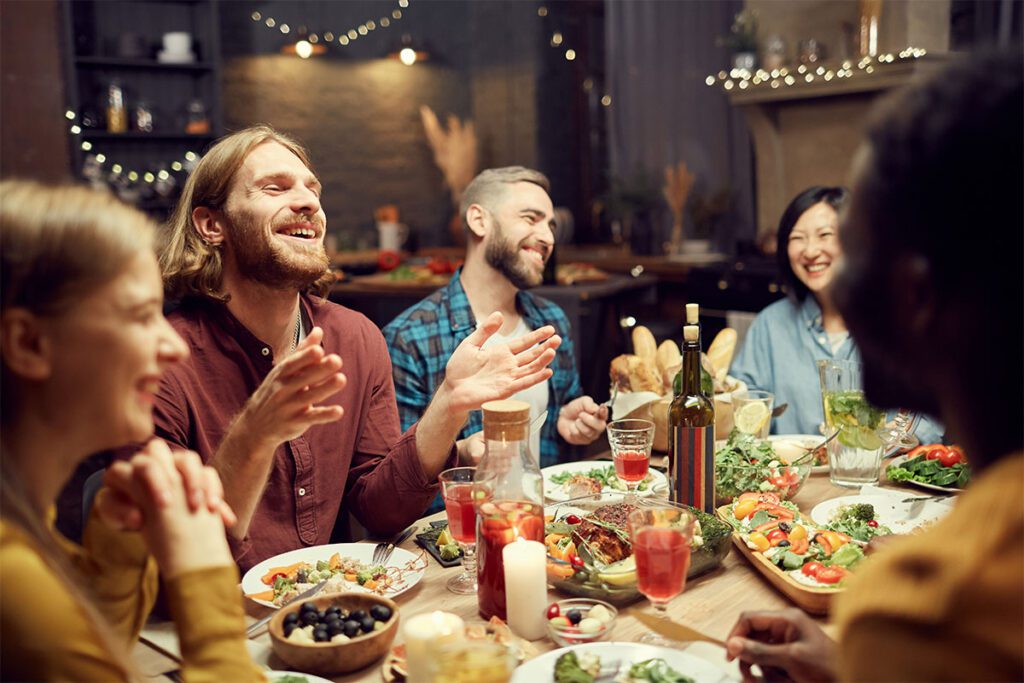 13. Break Room Upgrades
Provide company-wide initiative rewards for hitting milestones-this could be hitting a sales goal, launching a new product, or landing a big-time client. Breakroom upgrades could include:
Ping pong table
Additional snacks
Upgraded appliances
Improved furniture
High-quality coffee maker
Exercise equipment
Rest area
14. Customer Feedback
Empower customers to recognise your employees with a customer feedback platform. Feedback can help your staff feel recognised and appreciated, and it also serves as testimonials for their career and promotion conversations moving forward.
15. Personal Growth Stipend
Reward employees with a stipend they can use to take classes, earn certificates, and further their education. It's a win-win your employees get to make personal gains, and you get stronger employees.
16. New Office Equipment
Upgrade your office to reward employees for their hard work. Upgrades could include:
New technology
Improved meeting rooms
Upgraded kitchen
Ergonomic chairs and standing desks
Fatigue mats
17. Employee Wellbeing Program
Launch an employee wellness program to incentivise managers and individual contributors to care for their physical, mental, and emotional health. Here are elements you could include in your wellbeing program:
Health education
Wellbeing challenges
On-site gyms
Flexible work policies
Coaching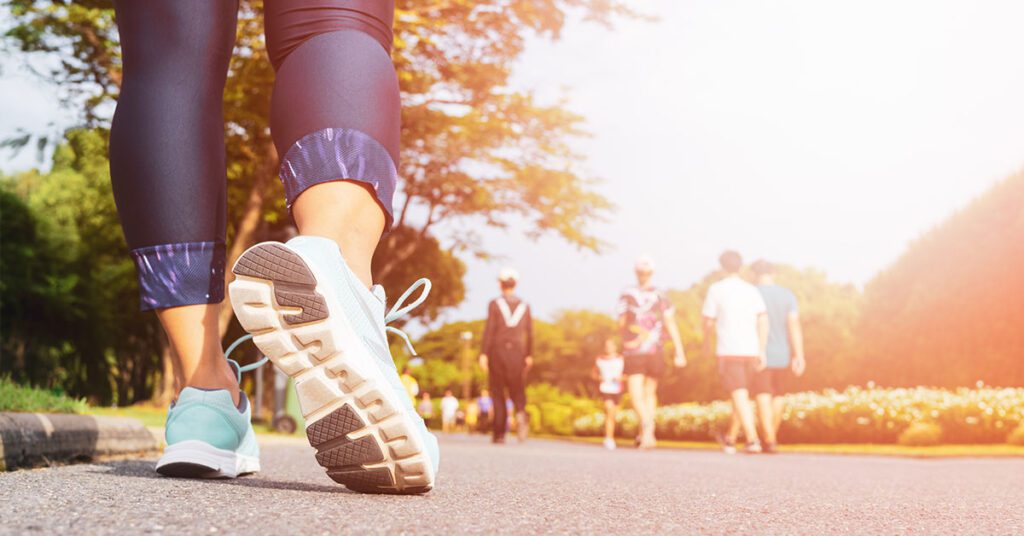 RELATED: A Step-By-Step Guide to Developing Employee Wellbeing Programs
18. Half-Day Fridays
Let's face it-Fridays (especially during the summer) just aren't very productive. Instead of keeping your employees well past their point of productivity, reward employees with half-day Fridays during June, July, and August. It'll be a welcome break, and chances are you won't even notice any dip in productivity because of it.
RELATED: The 4-Day Work Week: What Is It and Why It's Gaining Popularity
19. Event Tickets
Celebrate your teams by giving them tickets to a local event. It could be a sporting event, comedy show, play-whatever they're into. Attending an event together gives your teams time to bond, and you providing the tickets shows you recognise and appreciate their work.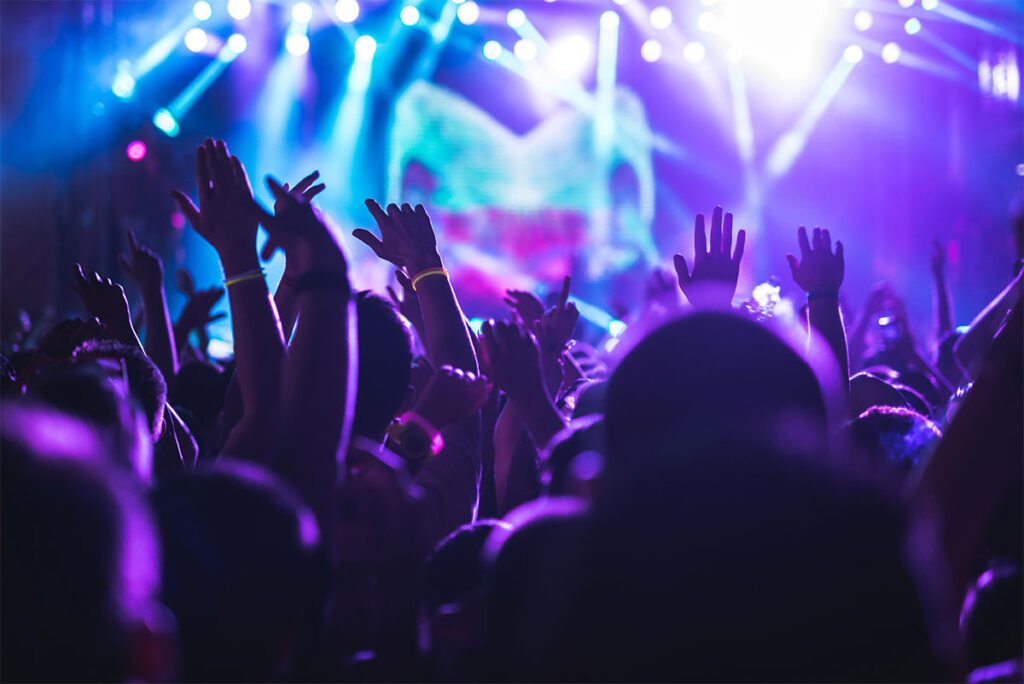 20. App Subscriptions
Reward your employees with subscriptions to their favourite applications. Focus these around employee wellbeing with the following categories:
Wellbeing
Exercise
Meditation
Yoga
Budgeting
Education
Coaching
21. Video from a Celebrity
While it's probably more relevant for your top executives to record a thank-you message, it can be a fun surprise for a celebrity to do the favour. Use Cameo to find and book a celebrity (athlete, musician, TV personality) to send them a personalised message.
22. Non-Work Hall of Fame
Work is just a part of your employees' lives. They have families, passions, and hobbies that equally deserve recognition. Recognise your employees' extracurricular activities in meetings and the workplace-that might be a marriage, new child, or marathon personal best. It could even be a new high score on the in-office Pac-Man game.
Streamline Your Employee Rewards Program With Terryberry
Ready to make employee rewards a priority at your organisation? We're here to help you every step of the way. Whether you want to take a small action with a single strategy or start with a comprehensive recognition platform, we'll help you accomplish your goals.
Schedule a demo with our team to learn how Terryberry's 360 Recognition Platform can improve your culture, boost retention, and increase engagement.