Values; their importance in both Engagement & Ethical Profit – with Diane Yates, Head of Talent at KPMG
Webinar
02/09 | 12:30-13:15
Join us for this lunchtime 45-minute interactive webinar with Diane Yates – Head of Learning & Talent Development for KPMG, Consultant and experienced at c-suite level with Deloitte, RBS, National Australia Group, HSBC and Audi.
This free session is all about igniting thought, sharing knowledge, listening and an opportunity to disrupt your reality. This is the first in a series that Terryberry will be welcoming anyone to during 2023, focused on topics that are not just conceptual, but practical and relevant to every business.
Standing still is no longer an option in today's unpredictable global market and it is vital that every business recognises that harnessing the potential of their people is the key to success. Most businesses have "values", but what do they mean in reality? How can we connect them to culture, performance improvement,  behaviour change and ethical profit?
During this informal and informative session, we will explore some thought-provoking constructs, weaving in stories, sharing hard-learned tips and as well as an opportunity to interact with and hear from your peers.
For those unable to attend at the scheduled time, please sign up to receive a recording following the completion of the webinar.
About our Speaker: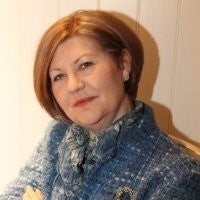 Diane comes from a long line of military personnel, both her grandfathers and her father served in the British Army, so, it was no surprise when she too signed up and took the Queen's shilling!  She was the first female officer to complete the Royal Engineer Young Officers Course.  Her first appointment at 19 years old, was Troop Commander where she led 60 soldiers undertaking various military combat engineering projects around the world.  She resigned from her commission to have children.
Her civilian career includes Head of Learning & Talent Development for KPMG, Head of Leadership & Executive Development for Deloitte, Head of Learning, Leadership and Talent for the Royal Bank of Scotland, Head of Organisational Development for the National Australia Bank and Head of Business Leadership for the Audi Academy.
A versatile and commercially astute individual, who is particularly interested in leadership development, performance consulting and behavioural change, Diane focuses on enabling others to attain and sustain high performance, concentrating on the 'Knowing, Doing and Being' model to deliver outstanding results.
Frequently in demand as a consultant, facilitator, coach and interim manager, Diane is also a fully qualified Clinical Hypnotherapist, Stress Management Counsellor and Psychotherapist.
This event has passed.