THE PLAYGROUNDgr & Terryberry Partner Webinar – Healing Through Play; Through a Workplace Lens
Webinar
08/01 | 1:00 PM - 2:00 PM ET
Research shows the emotional impact of play therapy strategies for people of all ages. Throughout this one hour training, all attendees will learn ways to use play therapy strategies to support emotional health and wellness in the work place.
During this webinar, attendees will learn ways that play impacts the brain through a mental health lens.
Learning Objectives:
Play and the brain, learning the impact play has on our brainstem, midbrain, limbic and cortex
Play increases: productivity, increases emotional regulation, decreases stress and increases communication and attachment in relationships. How can these factors support a growing work place?
All attendees will learn five play therapy strategies that support an emotionally healthy workplace, that can be used in the workplace.
Presenter:

Jacqueline Scherer, LMSW, RPT™
Jacqueline has devoted her life to being an advocate for emotional health. She is a Licensed Clinical Social Worker, and a Registered Play Therapist ™ . Jacqueline specializes in grief, trauma and play. She has worked with children for over 20 years and has been a foster parent for over 11. She founded Stand Up For Kids Olympia, WA Chapter and played a key role in supporting the start of the first THP+ Program in San Diego, CA.  She has spoken and taught clinician's, teachers and other community supports in the world of grief, trauma and play for over ten years, and recently brought her passion to a new platform, THE PLAYGROUNDgr podcast. Jacqueline is Founder and Executive Director of THE PLAYGROUNDgr, who's mission is to raise awareness around the emotional and mental health benefits of play. Interested in learning more about Jacqueline's leadership in our community or the world of play? Email her at jacqueline@theplaygroundgr.org.

Who is THE PLAYGROUNDgr?
THE PLAYGROUNDgr is a local nonprofit, who is committed to bridging the disparities of the racial, gender, culture, and socioeconomic gaps often found in caregivers/educational institutions and community based programing around the world of play. Play based support, therapy and awareness continues to be an evidenced tool that sharpens and supports, emotional health, mental health, trauma, grief and attachment. THE PLAYGROUNDgr is tasked with ensuring all members of our community have access to free or reduce rated play workshops, trainings, play based groups and play based therapy.
OUR MISSION: To raise awareness around the emotional and mental health benefits of play. At THE PLAYGROUNDgr, we believe play heals.
Qualifies for HRCI and SHRM recertification credits.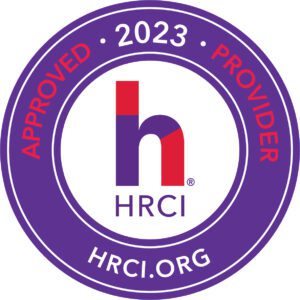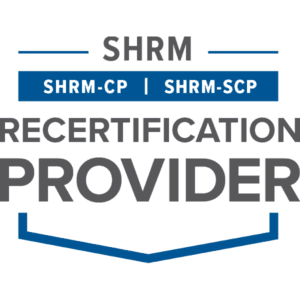 HR Certification Institute's® (www.HRCI.org) official seal confirms that Terryberry meets the criteria for pre-approved recertification credit(s) for any of HRCI's eight credentials, including SPHR® and PHR®. This program has been approved for 1 (HR (General)) recertification credit hour toward aPHR™, aPHRi™, PHR®, PHRca®, SPHR®, GPHR®, PHRi™ and SPHRi™ recertification through the HR Certification Institute. Terryberry is recognized by SHRM to offer Professional Development Credits (PDCs) for SHRM-CP® or SHRM-SCP® recertification activities.
This event has passed.
View Webinar
View Slides