Terryberry Demo – Be Heard: Driving Retention Through Engagement Analytics
Webinar
09/20 | 2:00 PM - 2:30 PM ET
Join us for a learning session focused on the evolving topic of employee engagement. You do not want to miss this informative conversation which will offer actionable ideas for reshaping your employee engagement strategies. 
In this demo, we will cover topics such as:
Exploring the evolution of employee surveys and the changing significance they hold in today's dynamic workplace.
Discovering the latest trends in employee engagement and how it impacts productivity, well-being, and retention.
Uncovering the power of innovative engagement analytics tools and strategies for democratizing your data.
Gaining insights into crafting effective survey strategies, personalization, and the value of qualitative feedback.
Learning from real-world case studies of organizations that have transformed their cultures through engagement analytics.
Presenters: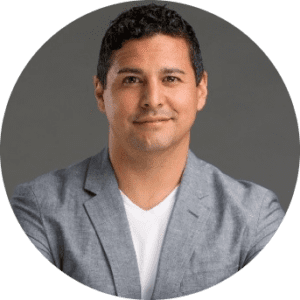 Stephen Huerta
Co-Founder and CEO
Workify
Stephen brings a combination of experience from corporate HR executive based on his time as a consulting manager at EY, diversity officer and VP of HR technology at Goldman Sachs.
His passion for promoting positive culture led him to spin up his own consultancy helping clients, like Apple, refine their employee engagement strategies. In 2016, he co-founded Workfiy to scale that vision, leveraging his Fortune 500 background to help companies of all sizes improve their cultures and employer brands.
Presently, Stephen spearheads Terryberry's Be Heard platform, following the 2023 acquisition of Workify.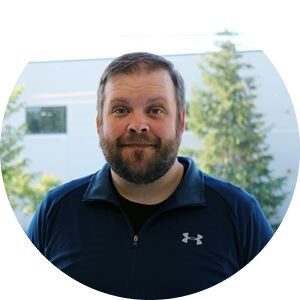 Jeff Rose is Terryberry's Sales Enablement Manager. He started his journey with Terryberry on the implementation team where he developed not only an in-depth knowledge of Terryberry's product, but also a passion for the messaging behind it. In his more than 3 Years with Terryberry, Jeff has designed, built, and implemented successful Employee Recognition programs for hundreds of companies across the globe. Outside of Terryberry, Jeff spends most of his time with his wife and 4 very active children. He also has an immense love for the game of soccer and coaches 2 high level teams.
**By registering for this webinar, you agree to the following statement:
Unless and except to the extent expressly authorized by Terryberry in writing, I agree that I shall not attempt to reverse engineer, de-encrypt, or otherwise derive the design, internal logic, structure, or inner workings (including, without limitation, algorithms and source code) of any software, products, models, prototypes, or other items provided by Terryberry.
This demo webinar does not qualify for recertification.
This event has passed.
View Webinar
View Slides