Mike Hyzy & Terryberry Partner Webinar – The Future of Gamification in HR
Webinar
09/27 | 1:00 PM - 2:00 PM ET
Human resources (HR) play a critical role in shaping the success of organizations. HR professionals are responsible for attracting, retaining, and developing the talent that drives business growth. The HR function has evolved dramatically in recent years, driven by new technologies, changing demographics, and shifting workforces. Gamification, the use of game design techniques to engage and motivate people, has emerged as a powerful tool for HR professionals to reach their goals. In this presentation, we explore the future of HR services, focusing on the drivers and signals of change, and how gamification can help HR professionals achieve their objectives.
This future scenario demonstrates the potential of gamification to transform HR and to drive employee engagement, motivation, and performance. By becoming masters of gamification, HR professionals can unlock the full potential of their organizations and help to drive business success.
How Gamification Can Help HR Professionals Reach Their Goals:
Employee Engagement: Gamification can help HR professionals increase employee engagement by providing employees with meaningful, personalized experiences that align with their interests and motivations.
Talent Retention: Gamification can help HR professionals retain talent by providing employees with opportunities to grow and develop their skills, and by recognizing and rewarding their contributions.
Employee Development: Gamification can help HR professionals support employee development by providing employees with meaningful, experiential learning opportunities that are aligned with their skills and interests.
Improved Processes: Gamification can help HR professionals streamline processes, automate routine tasks, and improve the employee experience.
Presenter:
Mike Hyzy, Principal Consultant – Daugherty Business Solutions
Mike is a highly experienced product strategist with a proven track record of delivering results. Throughout his career, he has demonstrated exceptional leadership skills, guiding cross-functional teams to successful product launches and driving growth for his clients. With a deep understanding of the product development landscape, Mike is known for his ability to develop and execute effective product strategies, bringing innovative products to market.
In addition to his expertise in product strategy and consulting, Mike is a prolific writer and thought leader in the field of gamification. He has written extensively on the topic, sharing insights on how to leverage gamification to build incredible products. His upcoming book, 'Gamification for Product Excellence: Level Up Your Product Success with Higher User Engagement, Retention, and Innovation,' promises to be a valuable resource for professionals seeking to unlock the power of gamification in their product strategies and leading teams.
Mike holds key certifications that validate his expertise, including an NPDP (New Product Development Professional) certification from the Product Development and Management Association, a CSPO (Certified Scrum Product Owner) certification from the Scrum Alliance, and a Foresight Practitioner certification from the Institute for the Future. These certifications reflect his commitment to continuous learning and staying at the forefront of industry best practices.
Qualifies for HRCI and SHRM recertification credits.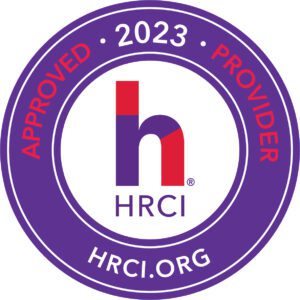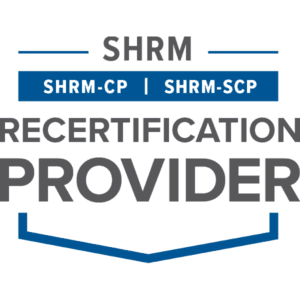 HR Certification Institute's® (www.HRCI.org) official seal confirms that Terryberry meets the criteria for pre-approved recertification credit(s) for any of HRCI's eight credentials, including SPHR® and PHR®. This program has been approved for 1 (HR (General)) recertification credit hour toward aPHR™, aPHRi™, PHR®, PHRca®, SPHR®, GPHR®, PHRi™ and SPHRi™ recertification through the HR Certification Institute. Terryberry is recognized by SHRM to offer Professional Development Credits (PDCs) for SHRM-CP® or SHRM-SCP® recertification activities.
This event has passed.
View Webinar
View Slides