HR.com – Do 10% More with 10% Less: How to Keep Your Employees Happy & Engaged During Layoffs and a Recession
Webinar
03/29 | 2:00 PM - 3:00 PM ET
As talks of a recession seem inescapable and layoffs continue to surge across the country, many employees and leaders alike have been left unsure of their futures. Today, it's difficult for many leaders to grasp a clear view of how their industries will be affected by a potential recession.
Meanwhile, countless employees are left bracing themselves for unexpected layoffs.
Difficult enough as it is, this volatile environment is also a breeding ground for employee disengagement. In today's age of quiet quitting, disengagement may not be an unfamiliar problem for leaders.
However, research shows it unfortunately shows no signs of improving.
In fact, after record high engagement in 2019, employee disengagement has been steadily on the rise. And as of July of last year, 64% of employees reported being either disengaged or actively disengaged, according to a Gallup poll.
This ongoing trend of declining engagement has proven problematic for managers and leaders in many areas. Research shows disengaged employees have 37% higher absenteeism, 18% lower productivity, and 15% lower profitability. So, in an uncertain time, employee disengagement only exacerbates an already weighty problem.
But what if there were ways to keep your organization on target and your employees engaged, even if layoffs have affected your company?
From identifying your high-potential employees and avoiding quiet promoting to establishing a recognition platform and developing your company culture – we discuss how investing back into your employees can be the critical element for companies to not just survive a recession but thrive through it.
ABOUT THE PRESENTER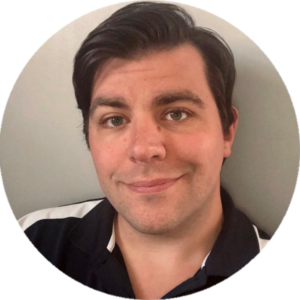 Brad Sytsma is Product Manager of Terryberry's 360 Recognition Product team. He has helped design and implement recognition programs for Terryberry clients of all shapes and sizes. Outside the world of Terryberry, Brad is an actor and playwright participating in theatrical productions both in West Michigan and across the U.S.

HRCertification Institute's (www.HRCI.org) official seal confirms that HR.com meets the criteria for pre-approved recertification credit(s) for any of HRCI's eight credentials, including SPHR and PHR.HRCI is our preferred partner and if you attend the live webcast, we'll email you the code and place it in your HR.com account. If you view the archived webcast, click the 'receive credit' box to add your code to your HR.com account.The program also meets recertification credit standards set by SHRM, but candidates must manually enter their activity into their records.

WorldatWork Society of Certified Professionals. Recertification credit for this event applies to the Certified Compensation Professional (CCP®), Certified Benefits Professional® (CBP), Global Remuneration Professional (GRP®), Work-Life Certified Professional (WLCP®), Certified Executive Compensation Professional (CECP") and Certified Sales Compensation Professional (CSCP") designations granted by WorldatWork Society of Certified Professionals.Recertification credit for this event can be taken by entering it into your online WorldatWork Society recertification application and entering the program date, title and length. Please note that the CECP and CSCP designations require a minimum number of credits from executive and sales compensation-related activities. For more information on recertification, visit the WorldatWork Society recertification webpage at www.worldatworksociety.org/recertification.
HR.com is recognized by SHRM to offer Professional Development Credits (PDC) for SHRM-CP® or SHRM-SCP® recertification activities.
This event has passed.