Terryberry's Recognition Reel creates a personalized mini-movie on your employee's anniversary, featuring recognition highlights over the course of the employees' career.
Commemorate Career Milestones
The Recognition Reel builds personalized mini-films that makes service anniversaries and career milestones memorable.  Using messages of appreciation from peers and managers, it creates a presentation that is personal and meaningful.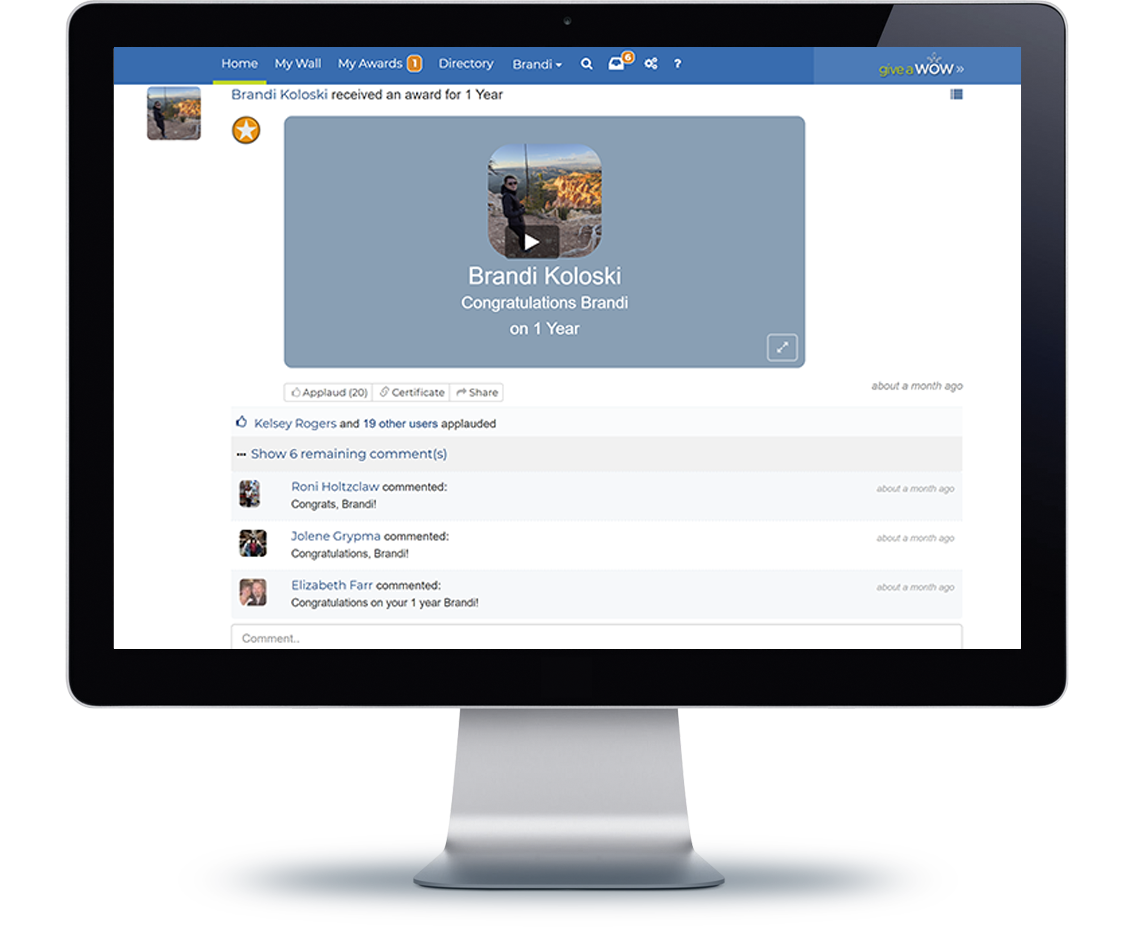 Communicate a personal message from your company leadership
Share videos that help build your brand, your culture, and your people
Requires no additional effort from administrators or managers!
The Recognition Reel uses recognition notes sent through 360 Recognition.  These are compiled into a Recognition Story Film, which is delivered on an employee's service anniversary.
The Recognition Reel is an included feature of Terryberry's service awards module in the 360 Recognition Platform.
If you don't have a service awards program with Terryberry yet, don't worry; getting started is simple, and the 360 Recognition Platform is very affordable.