Bringing Communities Together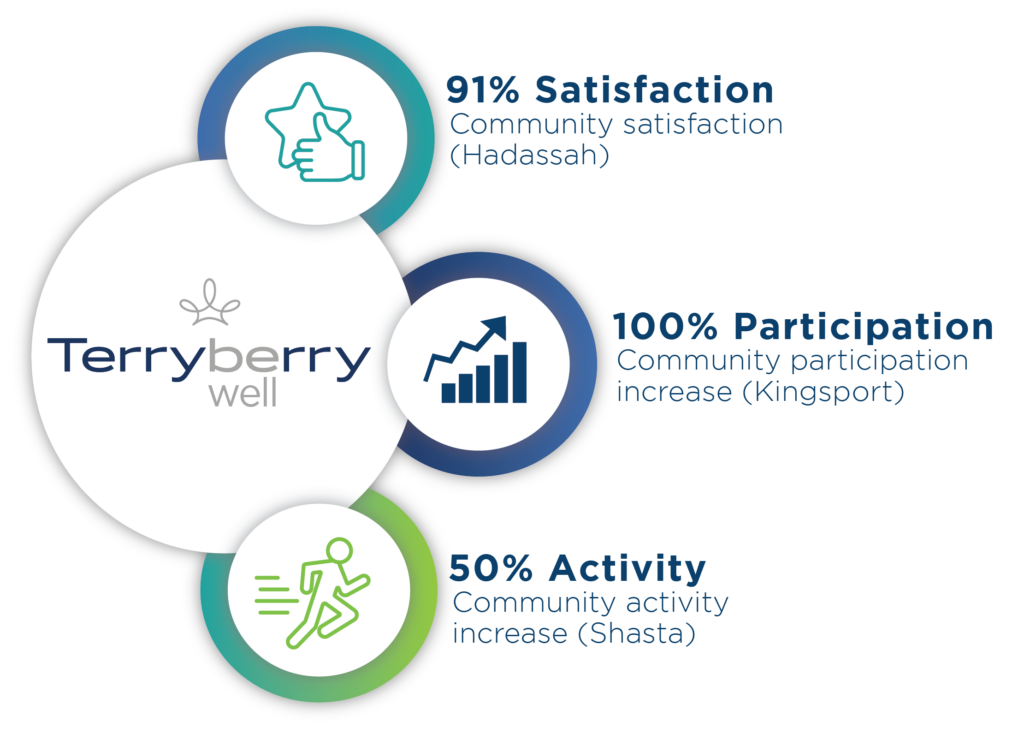 People were born to live in a community. The people we love, family and friends, often have the most influence over how we eat and spend our time — for better or worse. Clinical trials reveal that 95% of people who shared a weight-loss program with others successfully completed it, while only 76% completed their goal when working alone. The group with the support was also 42% more likely to maintain their healthy weight loss over time. Check out our community case studies below
How Terryberry Wellness Helps Communities
Terryberry Wellness, Walker Tracker App
Terryberry Wellness is your all-in-one well-being app and challenge platform, designed to help members on their health and fitness journey. Participants track key wellness metrics in a social and fun space to motivate them toward healthier living.
The metrics include:
Sleep
Hydration
Nutrition
Heart rate
Mood
Mindfulness
Weight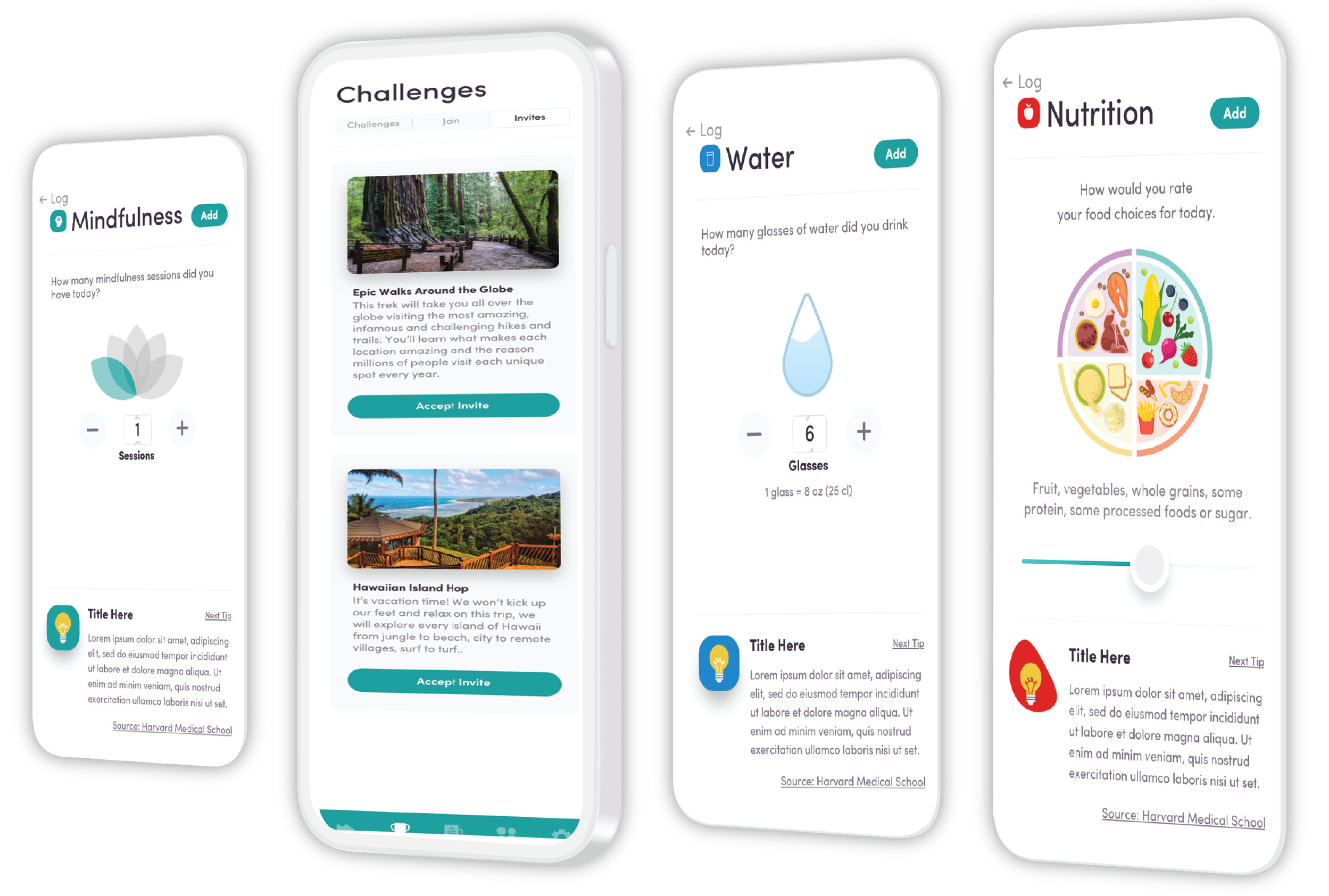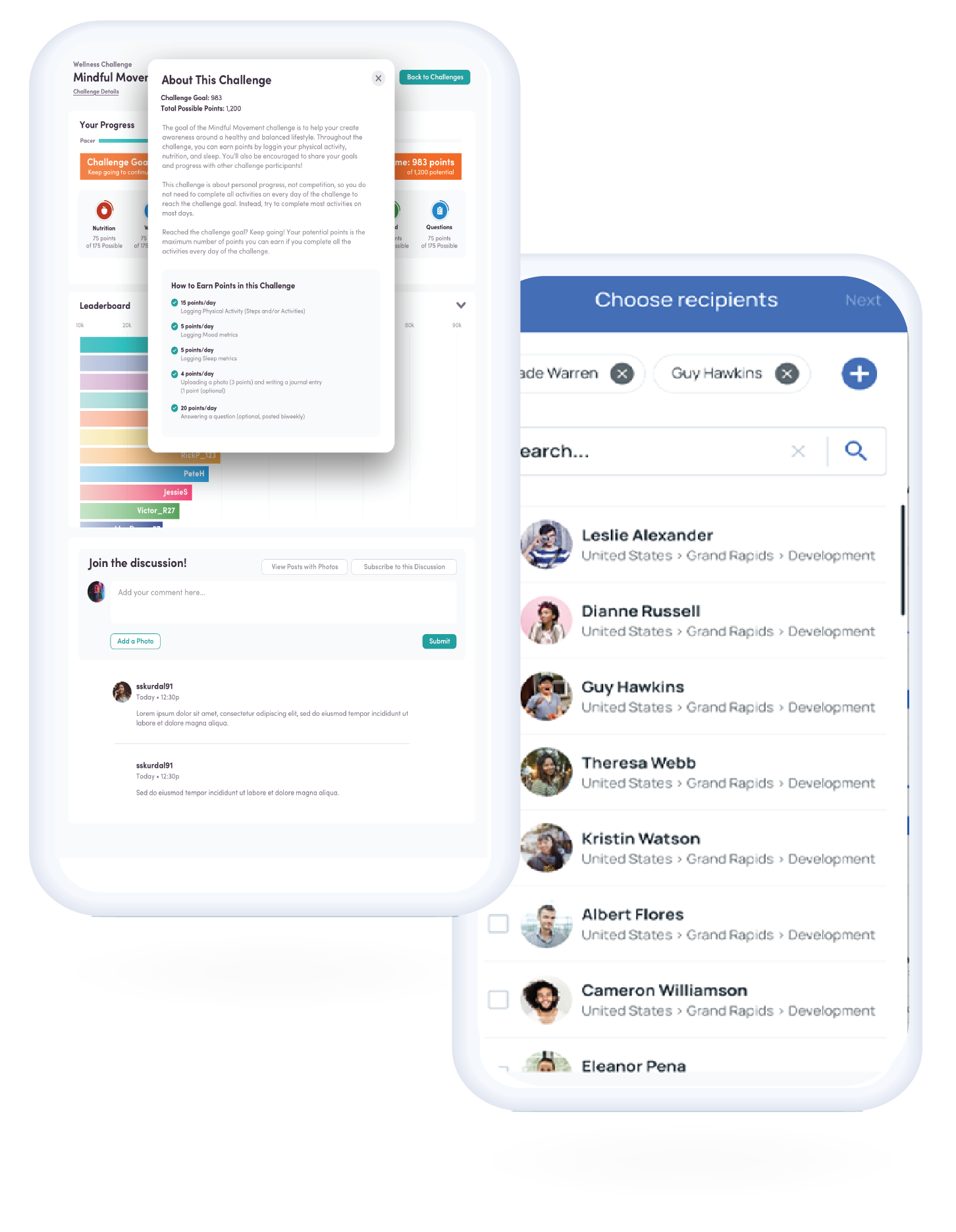 Physical activity
Personalization is key — with a highly flexible system, you choose the metrics and features that are important to your unique population.  The Activity Converter creates an inclusive and accessible experience by converting a wide range of activities, like hiking or swimming, into steps. In community-wide physical activity campaigns, this feature drives engagement for the long term.
Gamified Social Communication
Walker Tracker also brings the interactive fun of social media to community fitness. Members can share their progress and participate in challenges with their peers for friendly competition and motivation. Plus, members are encouraged to journal along the way, share their progress and tips, and connect with others in the challenge discussions.
Motivator
Walker Tracker creates a motivating atmosphere for your community well-being projects. Through fun virtual map adventures and well-being-focused journeys, members are encouraged to adopt healthy habits.
Automated notifications, progress updates, and real-time data insights make the app highly engaging.
The points system levels the playing field so marathon runners and fitness newbies can participate in the same challenges. When the focus is consistency and progress, not rivalry, your organization grows healthier together.
Challenge Platform
People love challenges! They are time-bound and specific events that allow individuals to focus on a few key wellness metrics and feel a sense of accomplishment in a short period. Walker Tracker has a few options for creating an engaging and fun challenge for your members:
Virtual map: These gamified journeys include exciting educational content that is unlocked along the route as members progress toward the goal. Participants have the opportunity to virtually explore the world (learn about ancient history, travel the world, or interact with wellness-focused content) as they move their way, wherever they are.
Point system: Points-based challenges are a great way to bring all your members together. This feature levels the playing field so beginners and exercise enthusiasts can engage together fairly.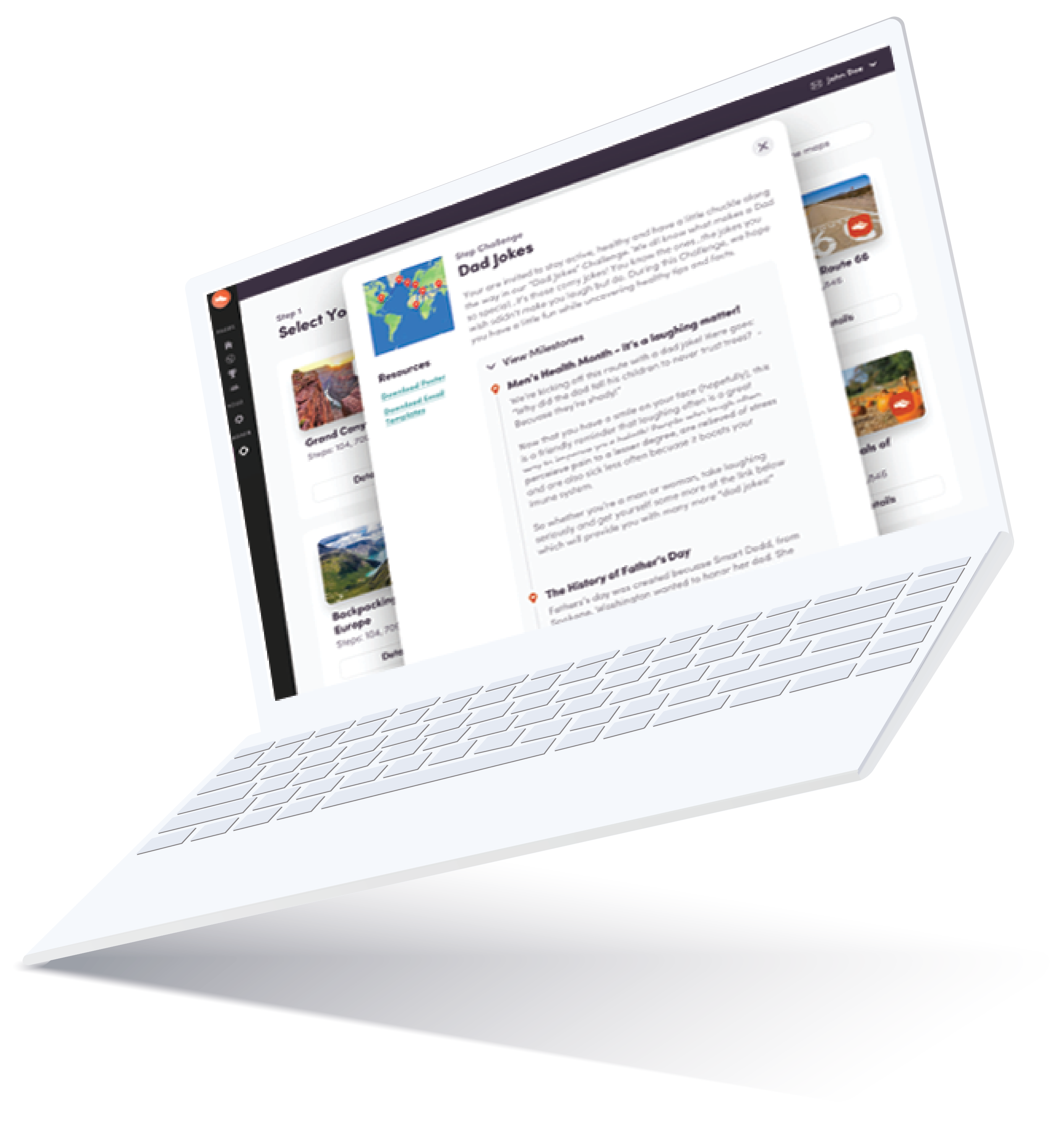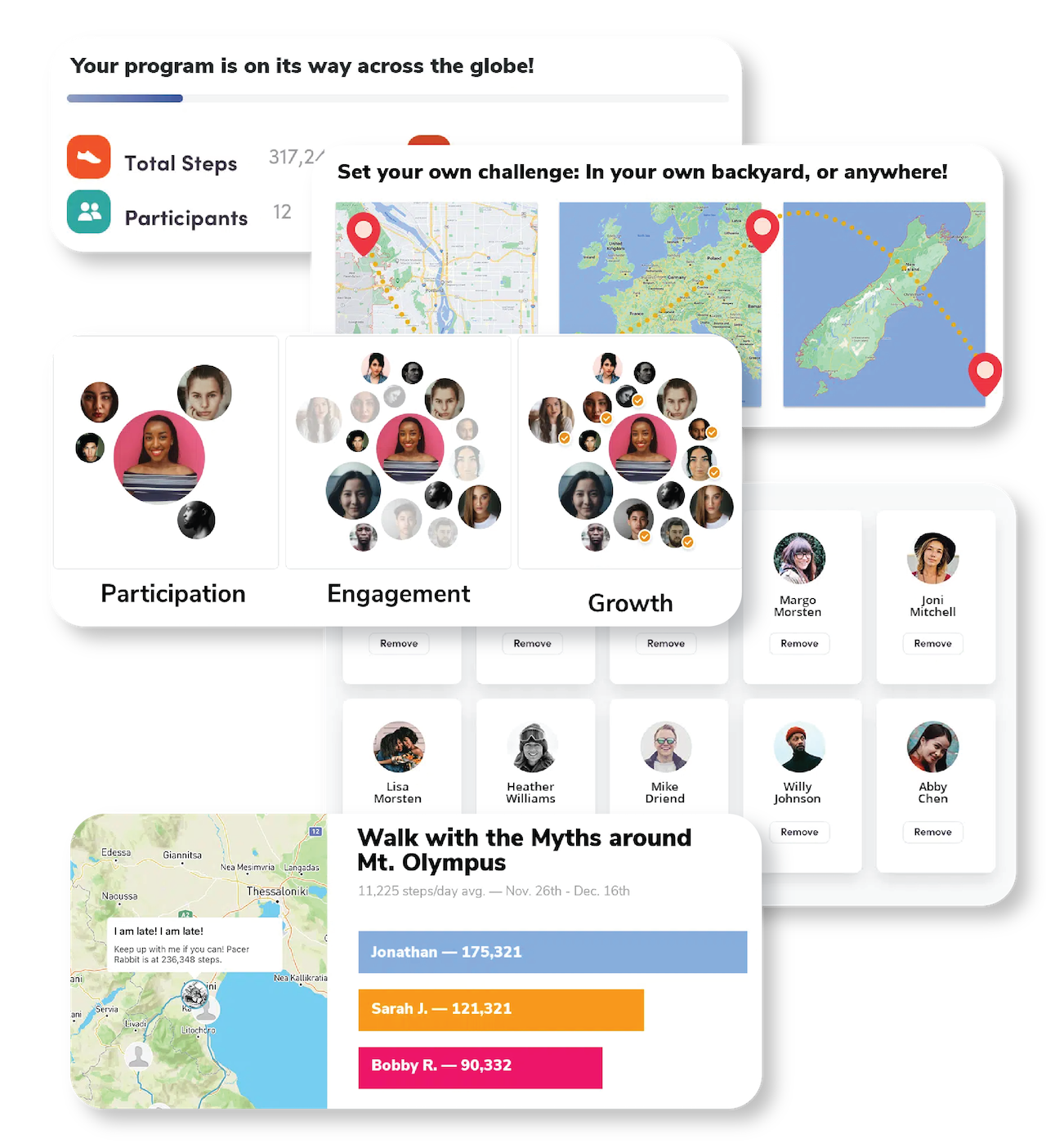 Wellness Data, Delivered.
View participation, engagement, & growth among staff, volunteers, residents, and other members to learn what's driving results!
Tell Your Story
Walker Tracker's virtual maps & mobile apps provide connect people on a common leaderboard. Use milestone markers to share information about your favorite locations!
Privacy First
Your members' privacy is protected from start to finish. We protect data, comprehensively delete data upon completion, and are compliant with privacy standards.
Fun, Healthy Motivation
Make fitness fun with pacer rabbits, virtual maps, social features, informative milestones, and engaging mobile apps that are simple for all ages, devices, and technical abilities.
Connectivity With Popular Devices
Participants can track steps on their favorite devices like Apple Watch, Fitbit, Garmin, and more to send to the Walker Tracker app for easy logging.
Include Everyone
Walker Tracker's activity converter, device syncing, and end-user support ensure that everyone can join the challenge regardless of age, ability level, body type, or fitness level.
CHALLENGE – LOCAL PARKS AND RECREATION
Shasta Walks
Mission: Partnering with the community to promote healthy eating and physically active lifestyles through environmental, policy, and organizational changes.
Vision: A community where the healthy choice is the easy choice.
Borne out of concern over increasing rates of childhood obesity and chronic diseases. Goals include increasing physical activity, healthy food consumption, civic engagement, and fitness & play.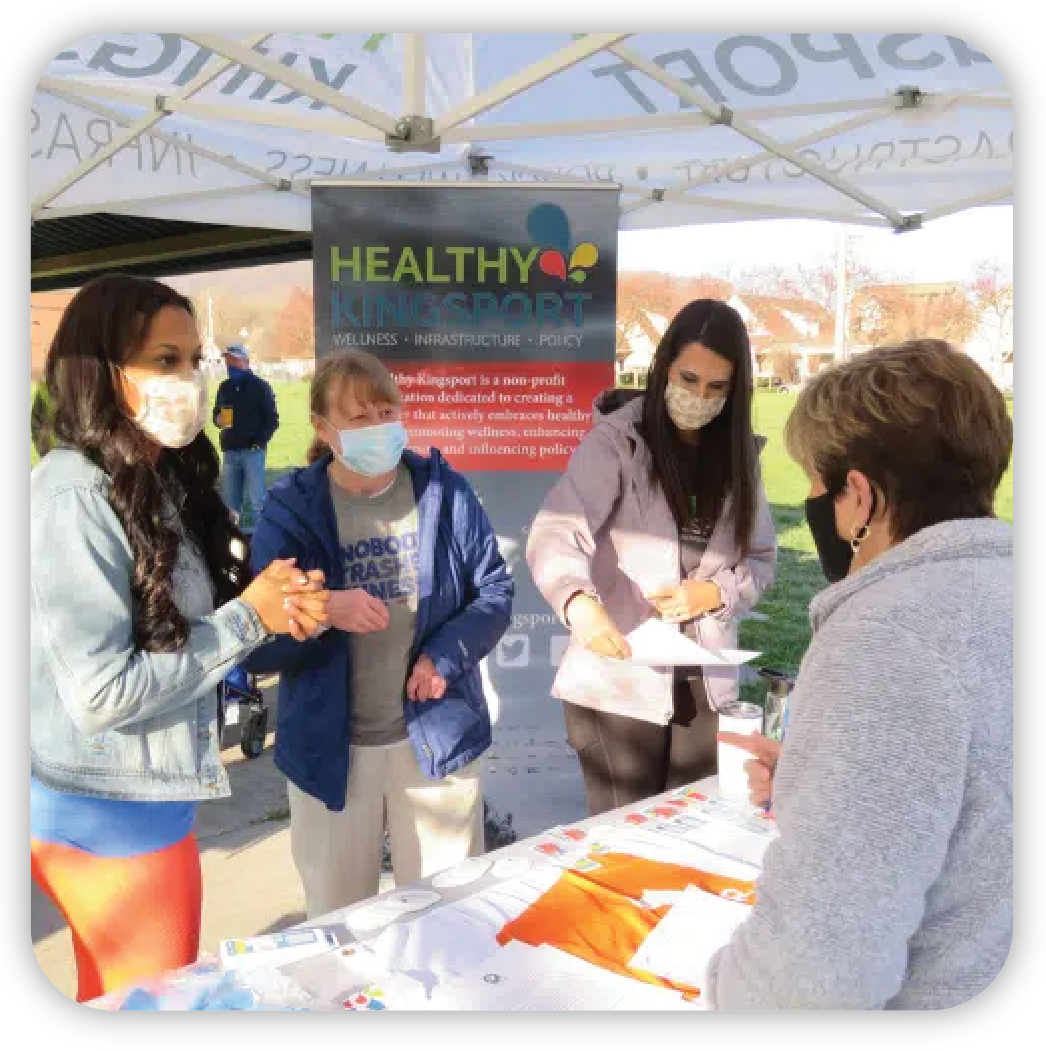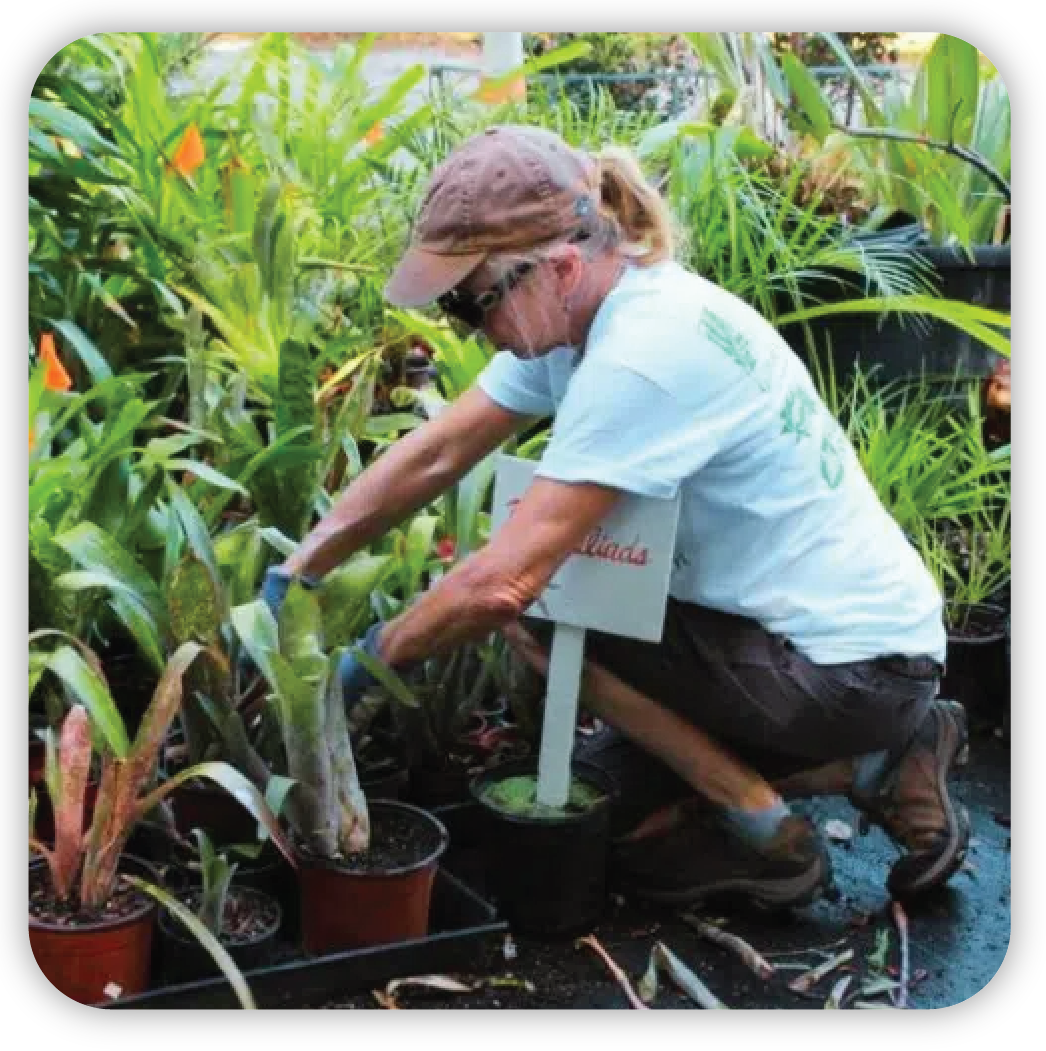 CHALLENGE – COMMUNITY HEALTH IMPROVEMENT PLAN
Healthy St. Lucie
Healthy St. Lucie is in their fourth year of Billion Steps Challenge to encourage all residents of St. Lucie County to be active. The goal as a community is to collectively accrue two billion steps in 2021.
Healthy St. Lucie is using Walker Tracker to create an online community of St. Lucie County residents to encourage healthy activity. Residents log steps & monitor the county's overall progress. St Lucie uses Walker Tracker's activity converter for 100+ activities that can be converted to steps.
CHALLENGE – REGIONAL WELLNESS COALITION
Healthy Kingsport
Healthy Kingsport is a non-profit supporting its community to actively embrace healthy living by promoting wellness, enhancing infrastructure, and influencing policy. Their Collective Impact Model organizes partners around a common goal with shared measurements, mutually reinforcing activities, and continuous communication.
Kingsport's obesity, inactivity, and tobacco use data are higher than the national average. Walker Tracker is glad to support this initiative to fight for healthy communities!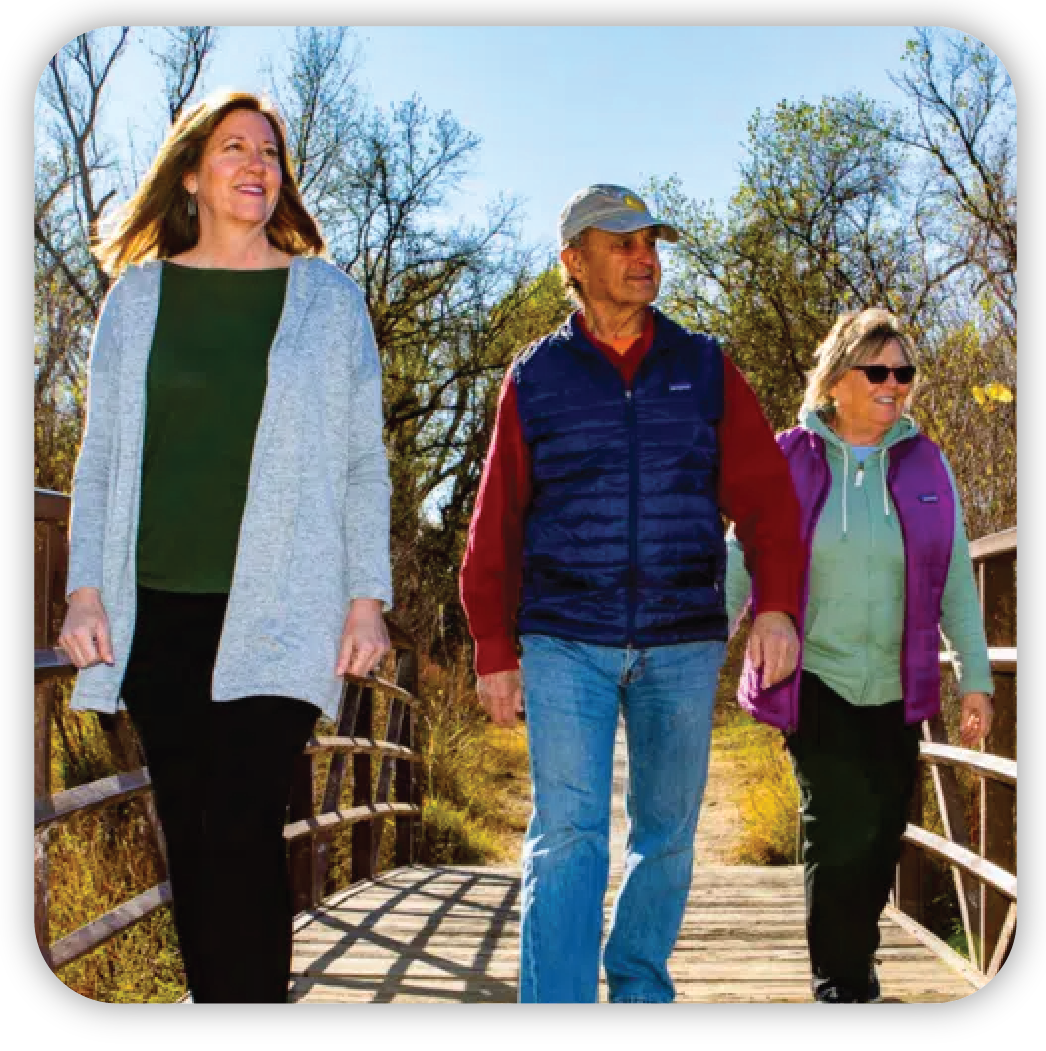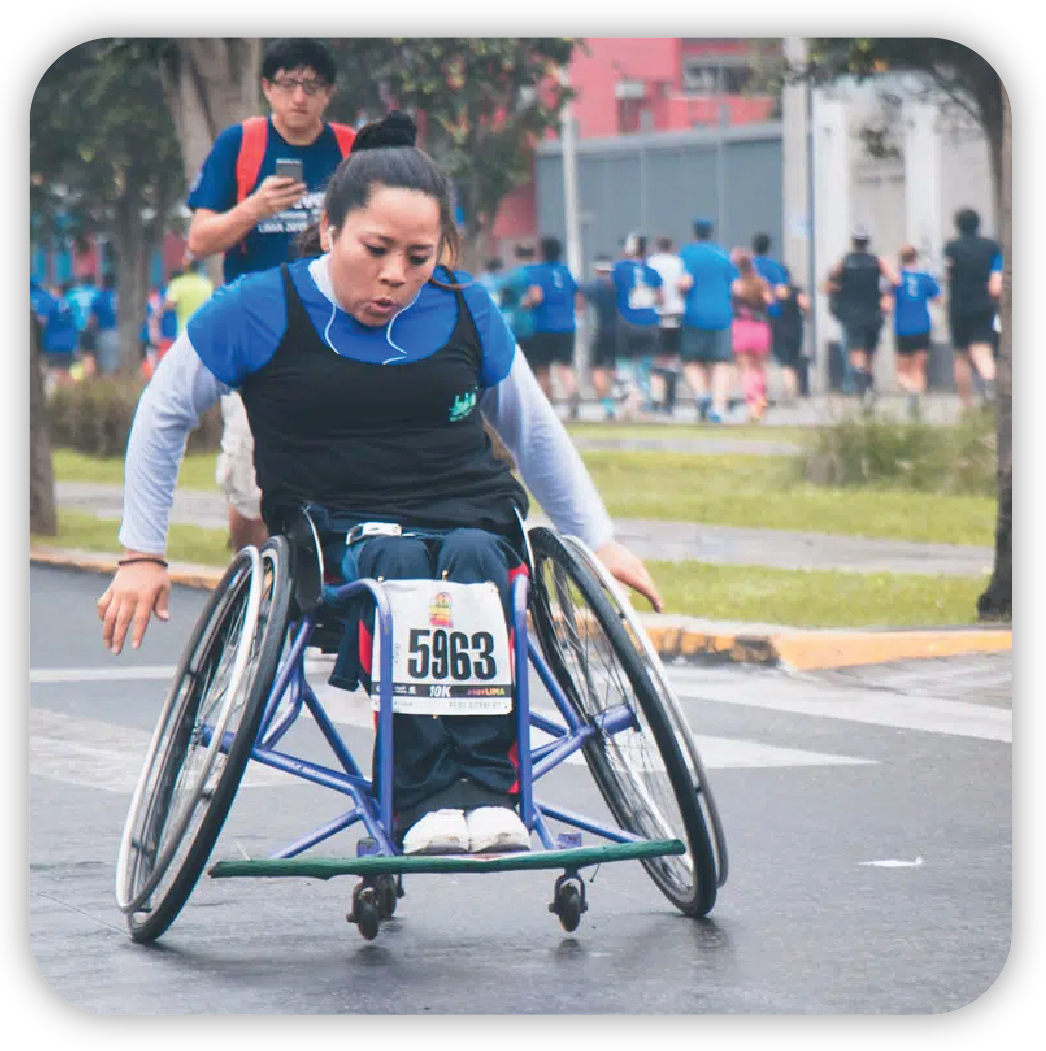 The Walker Tracker Difference: Activity and Wellness Challenges
Walker Tracker is more than just a step challenge platform. Our innovative Activity Converter converts hundreds of activities into steps – including wheelchair mobility and rock climbing, allowing everyone of all ability levels and body types to participate in a challenge. It even allows people without a device to enter their activity manually.
Our Wellness Suite lets members track several wellness elements like sleep, mood, diet, water intake, heart rate, mindfulness minutes, and more. Wellness tracking helps members to stay well by spotting symptoms and providing a full picture of their physical and mental well-being.
Walker Tracker also provides you with communication tools like surveys, post-challenge questionnaires, custom emails, in-app messages, push notifications, and more. Plus, Walker Tracker's appealing virtual maps are based on real-world locations. Proven to be more engaging than charts, these virtual maps feature fun elements like custom pacer icons, milestone markers, and more.
Start Your Own Step Challenge
Looking for a step challenge for your organization? Look no further! We have options for every organization size and at price points for any budget.
We look forward to creating a challenge that builds community and workforce health & happiness!