Live Webinar
Build a Culture of Safety, Wellness & Engagement Using Employee Rewards and Recognition
June 11, 2019 2:00 PM – 3:00 PM EDT
Register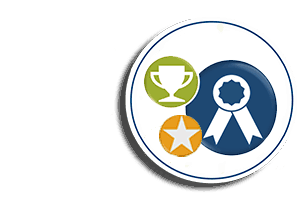 For HR and safety professionals, a key objective is to effectively communicate and encourage the attitudes, behaviors, and contributions that your organization values most. Whether it's practicing safe work habits, achieving sales or productivity goals, or working toward personal health and wellness, when individuals and teams perform at their best potential, the organization as a whole performs at a higher level.
An effective rewards and recognition strategy can communicate and encourage the behaviors that help your organization thrive. 
In this webinar you will learn:
Why employee recognition is an important tool for communicating and encouraging organizational values
How to structure rewards and recognition programs for compliance and impact
How to use rewards and recognition to help achieve safety, wellness or performance goals
How to achieve the best long-term impact with rewards and recognition
This webcast is free, but spaces are limited, so register today.