Create free printable employee recognition certificates.
1. Choose your favorite design below.
2. Click the download button.
3. Open the PDF file in your web browser or device.
4. Fill in the fields (you can also insert your company logo into the design).
5. Print off the certificate and present to your Service Award recipient.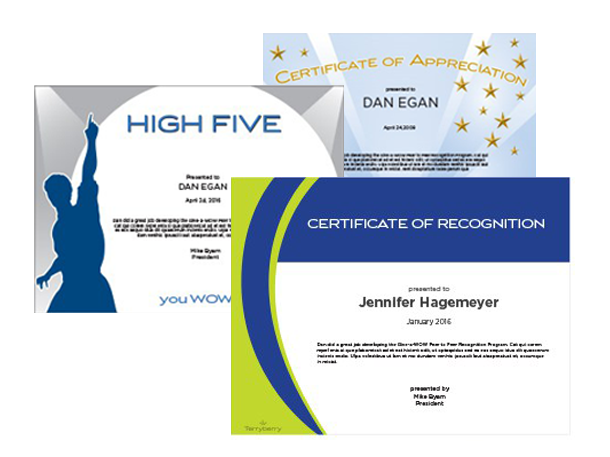 Certificate of Recognition #1
Certificate Dimensions: Letter
(8.5" x 11")
Certificate of Recognition #2
Certificate Dimensions: Letter
(8.5" x 11")
Certificate of Recognition #3
Certificate Dimensions: Letter
(8.5" x 11")
Certificate of Recognition #4
Certificate Dimensions: Letter
(8.5" x 11")
Certificate of Recognition #5
Certificate Dimensions: Letter
(8.5" x 11")
Certificate of Recognition #6
Certificate Dimensions: Letter
(8.5" x 11")
Certificate of Recognition #7
Certificate Dimensions: Letter
(8.5" x 11")