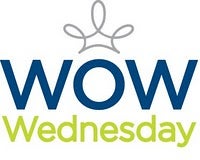 It's WOW Wednesday! HR leaders, execs, and managers: How do you WOW the people who go above and beyond for you in your business? Or, how have you been WOWed?
Today's WOW Wednesday comes from Kristen.
She says: "We have a gala once a year for all 3 year plus associates and really go all out to recognize all they do for us. Last year we gave our 25-year associate a diamond necklace!  We have an associate of the month program, and continue to formally recognize both through peer recognition and management recognition. We also do six events throughout the year to show our appreciation.  All of these practices have been a big hit and great morale boosters!"
Share your own "WOW Wednesday" tip or story. Leave a comment here or post on Terryberry's Facebook Page or Twitter using hashtag #WOWWED. Make it a WOW day!
Join hundreds of organizations that use Give a WOW to ignite a dynamic culture of recognition in the workplace.  It's employee recognition, social-media style! Get the Free Trial!