Live Webcast



Tuesday, April 9, 2013 11:30 AM – 12:30 PM EDT
Course Description:
Are you looking for fresh ideas and effective ways to build morale and motivate employees, while managing costs? A good award presentation can double the impact of your recognition program. At the same time, the presentation is one of the least expensive components of a recognition program. And yet, many organizations spend little or no time thinking about how to present awards effectively. With some creativity and forethought, recognition experiences can have a lasting impact on employees and improve your program's overall effectiveness.
Whether you're just getting started with your recognition program, or you've had a program in place for many years, this seminar can give you fresh ideas and best practices to ensure that your valued employees take away a positive and memorable experience from your award presentations.
In this interactive webcast, you will learn:
What to say in a recognition speech
What to look for when choosing awards
How to get employees engaged in the presentation
Resources to help make presentations go seamlessly
Who should attend:
Human Resources Professional
Recognition Program Administrators
Managers
Anyone who makes award presentations
Presenter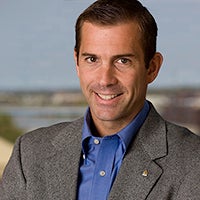 Mike Byam, Managing Partner of Terryberry, and author of The WOW! Workplace
Join Mike Byam, Managing Partner of one of the world's foremost recognition providers as he discusses the cutting edge of employee recognition that actually boosts engagement, adds value to your organization's bottom line, and ultimately aligns your employees' efforts with your organization's mission and goals.
This webcast is free, but space is limited, so
register today!