Christmas is one of the busiest times of the year for many businesses, and most of the time, the pressure of Christmas deadlines falls on employees' shoulders. The extra work provokes unwanted stress and dramatically affects employee wellbeing. The financial strain of Christmas and the increased cost of living crisis intensify these issues and bring new difficulties outside work.
The result of a hectic journey up to Christmas is an unmotivated and burnt-out employee. Without addressing employee wellbeing, burnout can lead to further workplace issues, including absenteeism, low morale, poor employee mental health and increased staff turnover.
When staff struggle to find motivation in the workplace, employers turn to benefits and recognition to hand employees a helpful boost in morale. Celebrating Christmas with employees and providing support through recognition and appreciation can help minimise the stress of Christmas time.
What can employers do to recognise staff this Christmas? 
Over the years, businesses have created their own Christmas traditions and ways of celebrating at the end of the year. Most employers put money aside to recognise and appreciate their employees, whether it's a Christmas party, secret Santa or a corporate Christmas gift scheme.
For many, the past two Christmas' faced restrictions and a dispersed workforce, making traditional ways of celebrating Christmas difficult. However, some businesses have opted to bring Christmas celebrations back to recognise staff, unite employees, build stronger relationships and improve morale.
However, some employees have highlighted the lack of desire for such events. Due to the rising cost of living, employee needs have shifted, leading to some organisations scaling back or cancelling their Christmas parties. As a replacement, businesses look towards recognition platforms, wellbeing platforms and essential gifts to help support employees and build an appreciation culture in the workplace.
RELATED: Should you host a Christmas Party This Year?
How do employees want to celebrate this Christmas? 
Many businesses recognise the need to appreciate staff, especially at Christmas, yet some struggle to find employee gift ideas for Christmas. Selecting the right type of recognition is just as important as choosing to recognise staff.
So, are you stuck on what to give staff for Christmas? We've listed some ways to show valuable recognition during Christmas.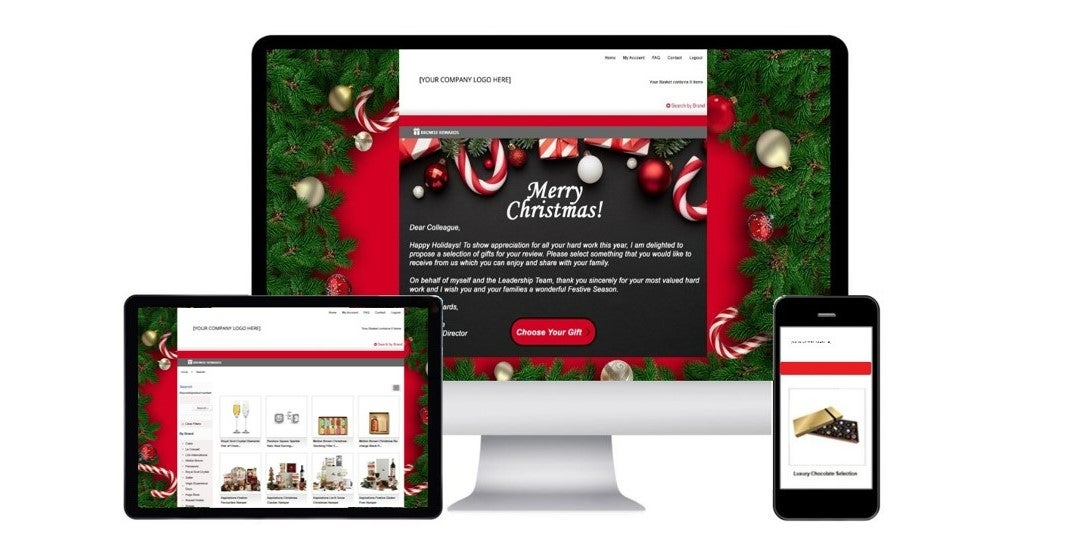 Luxury Gifts
Employees want to feel valued and appreciated in the workplace; when they don't, they simply leave.
Recognising staff can significantly affect motivation, retention, engagement and job satisfaction, creating a real win-win situation for employers and staff. Recognition is just as essential and effective at Christmas. End-of-the-year appreciation is an excellent way to wrap up a busy year and a significant boost to motivation when employees return after the holidays.
RELATED: How To Recognise Your Staff This Christmas 
Gift and reward giving is a popular way for organisations to recognise employees, more so at Christmas. Employee Christmas gifts give you the opportunity to show appreciation for the hard work and goals achieved over the year.
Employee Christmas gifts usually include hampers, festive food and wine, technology and other luxury gifts. However, when considering employee gift ideas for Christmas, ensuring gifts are relevant to employees is crucial. You must ask yourself, will my staff value this gift?
A generic and irrelevant gift is just as ineffective as no recognition at all. The right gift is essential to making employees feel valued and appreciated within the organisation. To ensure employee satisfaction, Terryberry's Christmas gift solution lets employees choose their own gift from a range of luxury and essential gifts.
Offering employees a choice of their Christmas gifts guarantees they will receive something they appreciate. It also saves employers the hassle of coming up with employee gift ideas for Christmas and choosing a gift that will please the masses.
Extra PTO
Earning an extra holiday is always greatly appreciated by employees, and Christmas is no different.
Offering employees PTO as a way of recognition as employees have the chance to rest and recharge without worrying about not getting paid. Therefore reducing employee burnout and low morale during Christmas. As well as offering extra PTO, urging employees to use their PTO around Christmas also reduces burnout and demotivation from overworking during the Christmas period.
Extra PTO can be invaluable for some employees as they spend time with family and friends over the holidays. Going out of your way to improving employees' wellbeing outside of work promotes an attractive working culture and is immensely satisfying and motivating for employees.
Gift Vouchers/E-vouchers
Gift vouchers are quickly becoming one of the most requested Christmas gifts for employees across the UK. Similar to luxury gifts, gift vouchers are effective when recognising employees over the Christmas period.
Gift vouchers are significant as employees can choose where and what they spend their money on, giving employees ultimate flexibility. This is crucial as employees demand financial support from organisations following the increased cost of living. Employers can provide gift vouchers to support employees during a difficult period.
As a consequence of the cost of living, essential supermarket and multi-retailer gift vouchers are the most requested employee gift this Christmas as they help spread the cost. Employers can use these vouchers to pay for their Christmas food shop or use the extra money to purchase gifts for family and friends.
Stuck for ideas for your remote employees? E-vouchers can be especially valuable for remote employees and a great way to keep your Christmas recognition inclusive.
RELATED: How To Celebrate Christmas With Remote Employees
Wellbeing Hub 
The cost of living crisis has increased the demand for benefit packages and wellbeing support in businesses. Therefore, many organisations opt for a recognition software or benefits program to appreciate their employees this Christmas. Wellness solutions benefit employees, and your organisation can benefit massively by offering wellbeing support.
Almost 90% of employees consider wellness benefits and programs when searching for a new role. However, despite the demand, only one-quarter of UK organisations have a wellness program in place. If your business offers these supportive programs, your organisation becomes increasingly more attractive to potential future employees.
Wellbeing programs are gaining popularity as employees across the UK continue to struggle with their financial, physical and mental wellbeing. Employees are starting to feel stressed. Work responsibilities, Christmas shopping, and financial issues can all leave employees exhausted and stressed at Christmas. In fact, trouble with financial wellbeing is one of the highest contributors to employee stress, with younger employees experiencing more financial anxiety than any other group.
If employees go without support, stress can begin to affect employees' ability to perform in the workplace. The built-up pressure can even lead to employee burnout, further damaging their wellbeing.
Providing a comprehensive wellbeing program this Christmas can show employees that you're looking out for them in and outside of the workplace. It can offer employees support with their financial position, mental health and physical wellness.
Terryberry's help for employees is a discount and wellness solution. The program helps employees save money and look after their body, mind and financial wellbeing with exclusive discounts and wellness solutions.
RELATED: Employee Discount Schemes: 6 Benefits For Employees
Experiences
Booking once-in-a-lifetime experiences have become popular over the years as more employees struggle to make time for what they enjoy. With responsibilities in and outside of work, many employees struggle to find time for themselves for entertainment or relaxation. Gifting experiences give employees the opportunity to take part in a unique experience whilst escaping from their day-to-day routine.
A satisfying experience can leave staff happy and can influence their morale and motivation at work. Terryberry's gifting solution offers employees the choice of hundreds of unique experiences; from supercar race days to relaxing spa breaks, there's an experience for all employees.
How to support employees' wellbeing after Christmas 
It's all well and good to support employees over Christmas, but what about after the holidays? Employees will still demand support over the year, whether financially, mentally or requiring an extra boost in motivation.
Some organisations are already planning ahead and offering benefit solutions. Putting a wellbeing and benefit programs in place supports employees over Christmas and well into the new year; offering support throughout 2023.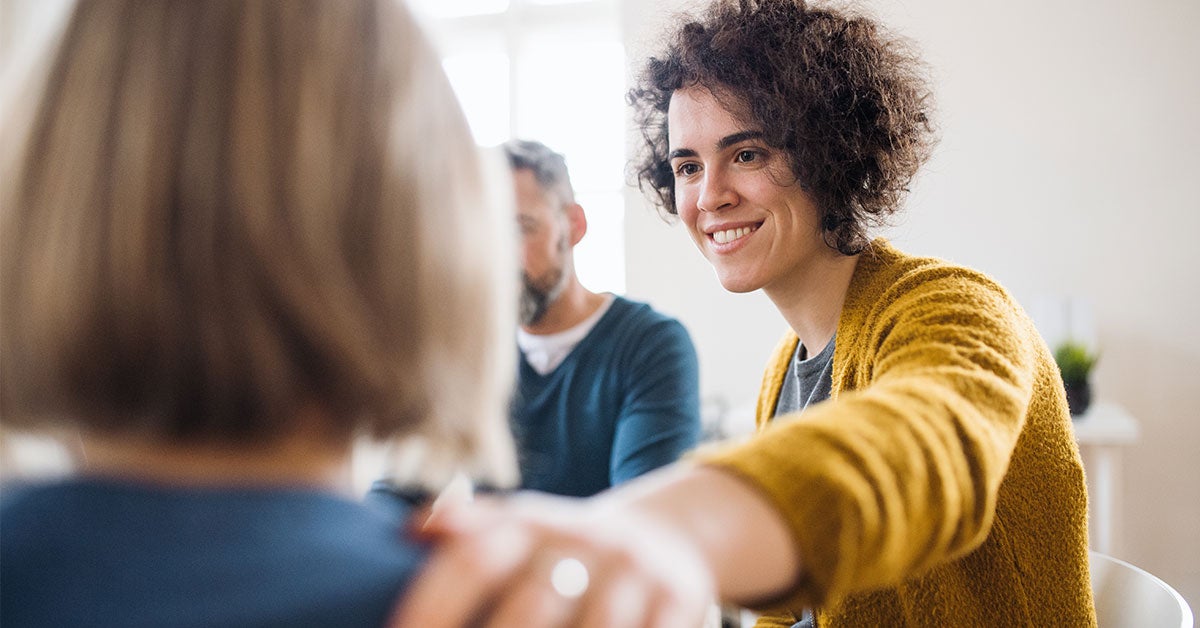 RELATED: Cost of Living Crisis: What Must Employers Do?
Employers can also look into other types of employee recognition throughout the year. Recognition software, milestones and rewards, social recognition, and employee benefit schemes are all effective when it comes to appreciating employees.
If you want to hear more about how you can recognise employees this Christmas and into 2023, contact us to build a culture of recognition in your organisation.