Halfords for Business and Terryberry Webinar – How Cycle to Work helps employees in the current financial climate
Webinar
24/10 | 11 AM - 12PM GMT
As the UK's leading Cycle to work Provider, we will discuss how the benefit can help with the cost-of-living crisis, how we are revolutionising the scheme to make it the most inclusive benefit on the market, and what this could mean to you as an employer.
Learning Objectives:
Cycle to work:
How the scheme works and what are the potential savings for Employees and Employers.
The Current Financial Climate: New solutions for National Minimum Wage and National Living Wage employees.
Developments with Halfords Employee Benefits: Scheme Protection, Car Maintenance.
Presenters:
Stuart Wiseman – Head of Benefits – Terryberry.
With over 10 years of industry experience working for the likes of Reward Gateway and Sodexo (Pluxee). He has a wealth of knowledge both in product, partner providers, and client-facing. Working in both a commercial and client capacity he is very passionate about delivering rewarding and engaging benefits for all of our clients and end users.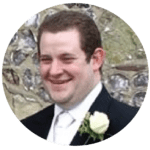 Simon Edwards – Client Development Manager
Simon Edwards is a am a results-focused and process-driven leader with extensive experience increasing business performance by leading a large portfolio of accounts with excellent service delivery.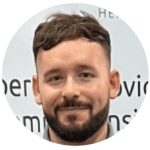 Joe Taylor – Business Development Consultant
Halfords for Business, B2B solutions including Cycle to Work, Bulk Purchase and Servicing, Reward and Gifting
Working directly with businesses of all sizes, we help motivate, attract, and retain employees with market-leading Cycling & Motoring Employee Benefits and solutions.
Halfords for Business, part of the Halfords Group, deliver services and products through our own network of 1200 stores, garages & mobile expert vans nationwide.
Click here to view webinar recording
This event has passed.