Menopause and the workplace with Dr Emma Ping
Webinar
18/10 | 1:00 PM - 2:00 PM GMT
Menopause and perimenopause are natural stages of life that often go unrecognised in the workplace. Join us for a special workshop on World Menopause Day, where Dr Emma Ping will:
– Shed light on the essential symptoms and challenges associated with perimenopause and menopause.
– Explore effective ways to get the appropriate support to manage these symptoms.
– Provide valuable strategies for managers to support colleagues experiencing possible menopause symptoms.
This workshop promises to be an informative and supportive session to enhance understanding and inclusivity surrounding this important aspect of women's health in the workplace.
Presenter:
Dr. Emma Ping – Director of Wellbeing, Terryberry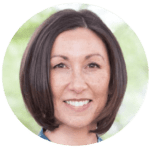 Dr Emma Ping is an accredited menopause specialist with The British Menopause Society and a Member of the International Menopause Society.
She is passionate about offering women holistic, patient-centred, bespoke advice and support, enabling them to be empowered and maximise their well-being and long-term health at any age.
As a midlife woman herself who has experienced symptoms of perimenopause leading to time off work, she appreciates what a positive difference good advice and treatment can make to how women feel and their quality of life.
She enjoys sharing her knowledge and increasing awareness of perimenopause and menopause in the workplace and believes this will lead to an inclusive environment from which everyone gains.
Click here to view webinar recording
This event has passed.