Live Webinar
WOW! Your Multi-Generational Workforce
Wednesday, April 25, 2017 11:00 AM – 12:00 PM EDT
Some employee generations speak a different language than their predecessors when it comes to appreciation and recognition. Learn how to appropriately recognize and reward the current and emerging workforce in this informative program.
Register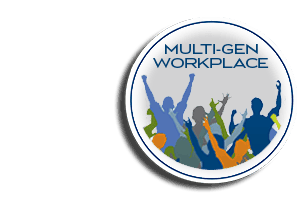 WOW! Your Multi-Generational Workforce is a fast-paced, fun, and informative webinar that equips HR professionals and business leaders with an understanding of how to engage Generation Z, Millennial, Generation X and Baby Boomer employees through effective recognition.
Attendees will learn how the preferences, expectations and communication styles of these multi-generation employees factor into the design of an effective recognition strategy that connects with all employees (no matter their age) on a deeper level.
You Will Learn:
How businesses are adapting their employee recognition strategies to respond to the current and emerging workforce
What the latest research shows about attracting, motivating, and retaining a multi-generation workforce
Learn the forms of recognition that are most meaningful to each generation
Understand which awards are most (and least) effective to generations
This webcast is free, but spaces are limited, so register today.
This webinar qualifies for HRCI, SHRM and WorldatWork recertification.