Live Webinar
Non-Cash Incentives: The Power of Tangible Award Programs
September 15th, 2020  |  11:00 AM – 12:00 PM EDT
Register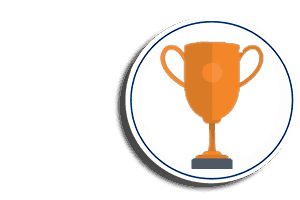 What is your organization doing to effectively recognize and reward groups of individuals who:
1) Through performance prove a willingness to meet challenges established by senior management.
2) Generate and sustain your company's growth.
3) Achieve specific performance levels.
4) Help build a tradition and culture of performance.
In this 60-min interactive presentation, hear from Terryberry's experts in incentives as we discuss the importance of creating and successfully carrying out an Honoring Performance Program to recognize your top achievers.
You will learn:
– How to implement a successful incentive program
– The business reasons for implementing an incentive program
– How to clearly communicate performance expectations to your audience
– How to measure company-driven performance
– Best practices in which incentive awards are most effective
– Real-life examples of successful incentive programs from around the globe
This is a live and interactive webcast, and your questions are welcome!
This webinar is pre-approved for recertification credits.