Live Webinar
How to Reward Top Performers When Incentive Trips are Canceled
January 21st, 2021  |  1:00 PM – 2:00 PM EST
Register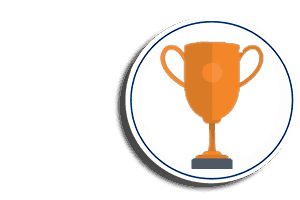 Description: Due to the COVID-19 outbreak, many organizations have evaluated the risks and canceled or postponed their annual sales incentive or "President's Club" trips. These incentive trips have been created to keep salespeople motivated to meet goals and send the top achievers to fun destinations. As a result, organizations are now faced with the problem of how to appropriately recognize and celebrate their Top Performers. Join us for this webinar as we discuss alternative recognition options for your award recipients that are fun, symbolic of the achievement, and will have a lasting impression on your employees for years to come. We'll also tackle your frequently asked questions on this subject.
During this 60-min interactive presentation, you'll hear from Terryberry's Honoring Performance experts, as they discuss the importance of successfully carrying out an Honor Club or President's Club to recognize your top achievers, especially during these challenging times.
Learning objectives:
1. Understand the benefits of tangible awards versus cash payouts
2. Learn alternatives reward options for when your sales incentive trip is canceled
3. Learn the answers to the most frequently asked questions on how to appropriately recognize your top achievers
This is a live and interactive webcast, and your questions are welcome!