Live Webinar
Exploring Best Practices for Employee Wellness Programs
April 15, 2021 | 11:00 AM – 12:00 PM EDT
Register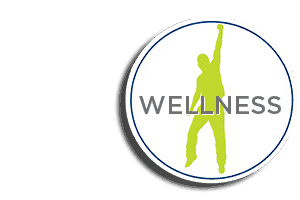 A good employee wellness program encourages individuals to take their next steps toward becoming their best selves. When employees are feeling well physically, and mentally, and have a purpose they are more focused, energetic, and ready to give their best effort each day. Learn how wellness and recognition work together to achieve a positive workplace culture that drives your organization's mission, vision, and values forward.
Whether your organization is just starting with its wellness journey or you're looking for ideas on how to increase engagement of your current program, this presentation will give you innovative strategies that your organization can start putting into practice today.
Presenters:
Mike Byam is the Managing Partner of Terryberry, and author of The WOW! Workplace, an international firm that specializes in implementing and managing employee recognition programs.
Tad Mitchell is the President and CEO of WellRight, a leading provider of employee wellness solutions. He is the author of 21 Habits, A Wellness Survival Guide, and two invaluable resource books to build positive habits: 101 Challenges, and 102 Challenges.
Attendees will learn:
How wellness and recognition work together to promote a healthy workplace culture

Best practices for keeping employees engaged in a wellness program

How to effectively reward employees in a wellness program
This webcast is free, but spaces are limited, so register today.
This webinar qualifies for HRCI, SHRM and WorldatWork recertification.