Employee Recognition Programs from Terryberry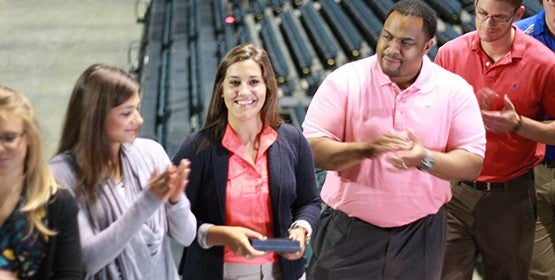 Nearly 60% of HR Managers say that managing the details of their employee recognition program is a cumbersome task. 
Let's change all that.  Find out how easy and effective your employee recognition program can be with Terryberry's help. With Best-of-Class customer service for organizations of ANY size, Terryberry makes it easy!
25,000+ clients entrust their recognition programs to Terryberry, including these…

Terryberry is your one stop for employee recognition
1000's of Award Options for Milestones and Achievements
Customized Software Solutions
Solutions for Employers Large and Small.
Headquartered in Grand Rapids, MI with 26 locations worldwide, Terryberry has specialized in employee recognition products and services since 1918.  Trust your program to an established partner with a  proven record.