Live Webinar
Become Unmistakable: Start the Journey to an Employee-Centric Culture
January 29, 2019 | 1:00 PM – 2:00 PM EST
Register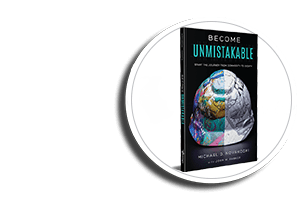 Join Terryberry as they host Mike Novakoski, author of the Become Unmistakable: Start the Journey from Commodity to Oddity as he tells the story of how a decision to focus on employees put his company, Elzinga & Volkers Construction on a 10-year path to becoming an unmistakable business.
He will share specific strategies, inspirational stories and lessons learned along the journey to Become Unmistakable. Participants will hear how Elzinga & Volkers Construction applied the Unmistakable approach to develop a "virtual employee waiting room", how they achieved local, regional and national recognition, how they became contractor of the year, and how they amassed an unbelievable 11+ year spotless safety record. The approach can apply to any organization in any industry.
In this one hour webinar, participants will learn:
• How to laser focus on your employees and the rest will follow
• How to reduce the cost of confusion and early turnover with a new approach to onboarding
• Values-based recruiting and advancement – Talent SIEVE
• Introduction to uMap™, the gateway tool for creating an unmistakable culture
• How to sustain the journey through "A.B.S." – artifacts, beliefs and stories
• The role of leadership
This webcast is free, but spaces are limited, so register today.
This webinar qualifies for HRCI, CPHR, SHRM and WorldatWork recertification.