Try AwardChoice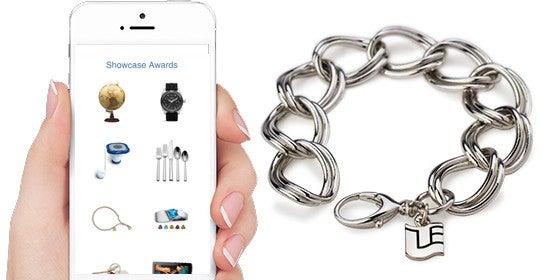 Reward Your Employees with Gifts They're Sure to Love.
With Terryberry's AwardChoice program, giving employee awards is simple.
1000's of Brand-name items
Professionally curated for appeal, variety, and quality
Custom award selection website for your organization
AwardChoice tracks employee anniversaries for you
Awards are customized with your company symbol
Terryberry handles the administration, so you can focus on what's important – recognizing your valuable people!
View Demo
Since 1918, Terryberry has served 25,000+ clients with employee recognition awards and custom recognition programs.  Terryberry is headquartered in Grand Rapids, Michigan, with 26 locations worldwide.